WCMH) — We are getting to that point in the season where we start to see our first flakes of snowfall in our area. It is debatable if they are welcome or not, but you know the drill in central Ohio in October … get ready for all the seasons.
COLUMBUS, Ohio (
The region has had high temps in the 90s as recently as 2019 (94 degrees twice on Oct. 1 and 2), and lows as low as 17 degrees on Oct. 21, 1952. In fact, we stayed at or below freezing all day long on Oct. 30, 1917.
So the big question is, when will we see our first snow? Let's first start by agreeing, that we are asking about our first measurable snowfall (0.1 of an inch or greater). If we are just talking about a few flurries, that has happened many times in October. In fact, 22 of the 31 days in October, historically speaking, have had flurries or greater at one time on the date.
Although we are going to be cooler than normal to start the week, we are going to see things warming up as we progress through the week and through the weekend, so no snow flurries this week. The week after, the last full week of October does start to look a bit more interesting.
Some of the longer-range models are hinting at another low diving south mid-late week, pouring some colder air into our area with some light precip. It is still 10-12 days out, and a lot could change. However, by the end of October, the normal high/low in Columbus is 59/40. At 40 degrees, snow showers are possible with the right atmospheric setup.
When could we see our first measurable snowfall?
This question tends to be a bit more complicated, but we can look back at history to give us a sort of guide. Since 1931 in Columbus, our earliest measurable snowfall occurred on Oct. 19, 1989 (0.4 of an inch). Our latest first measurable snowfall was in the 2015 winter season when the first measurable snow fell on Jan. 10, 2016 (1.0 inch).
Our average first snowfall from 1931 to 2022 has dropped on Nov. 21, but that date has been slowly moving back later in the season, on average. In fact, when blocking out time periods, notice the change in the first snowfall:
1931-2022: Nov 21
1990-2022: Nov 22
2000-2022: Nov 25
2010-2022: Nov 27
When going back in the books, and looking at our first measurable snowfall by month:
October: 5.5%
November: 70.3%
December: 23.1%
January: 1.1%
So looking at those numbers, it is usually a safe bet that our first measurable snowfall will occur in the months of November or December, making up 93.4% of all our first snows.
Now this winter we are going in with an El Niño pattern; in fact, the forecast is for this to continue through the spring of 2024 with an 80% chance. There is a 75%-85% chance this could be a strong El Niño from November through January, with a 3 in 10 chance of this being a "historically strong" El Niño, according to the Climate Prediction Center at NOAA. They compared it to the seasons of 1997-98 and 2015-16.
So looking back at those seasons for reference does not help much. In 1997-98, we had an earlier-than-normal first snowfall on Nov. 4 (1/2 inch), and in 2015-16 our first snow didn't come until Jan. 10 (1 inch). Both seasons before the winter had stronger El Niño patterns occurring than we do this year.
Since 2000, we have had seven El Niño winter seasons: '02-'03, '04-'05, '06-'07, '09-'10, '14-'15, '15-'16 and '18-'19. In those seven seasons, the average first measurable snowfall occurred on Dec. 1; the earliest being on Nov. 15, and the latest being Jan. 10.
First measurable snows in the last seven El Niño winters:
2002-03: Nov 22
2004-05: Nov 25
2006-07: Nov 20
2009-10: Dec 18
2014-15: Nov 16
2015-16: Jan 10
2018-19: Nov 15
El Niño typically gives us drier and warmer than normal weather for the winter, as the Polar jet stream tends to stay well north of our area. The Pacific jet tends to stay well to our south, closer to the Gulf. The combo of these two keeps the cold air north of us and the wet air to our south.
Below are the three-month seasonal outlooks from the Climate Prediction Center at NOAA, and this follows the El Niño winter pattern.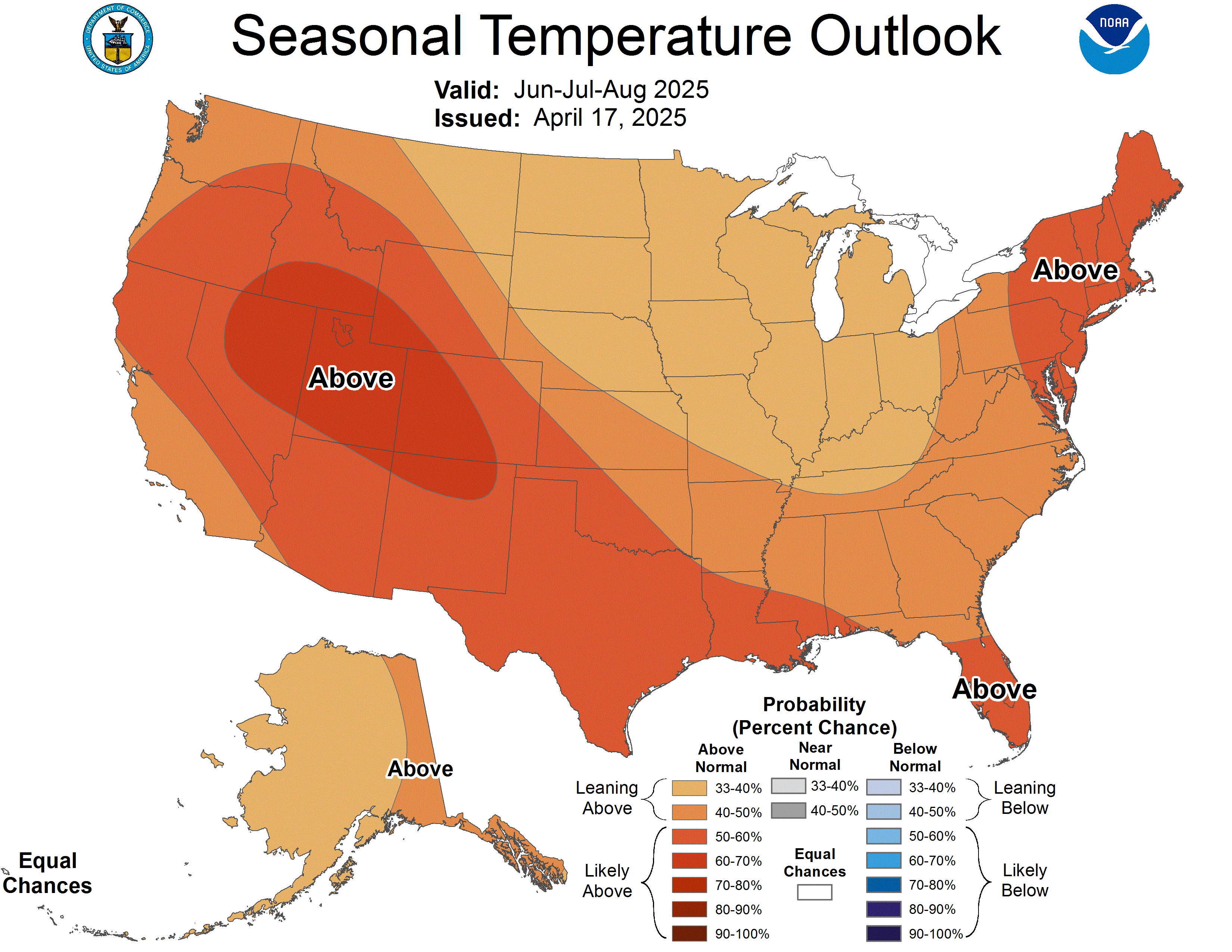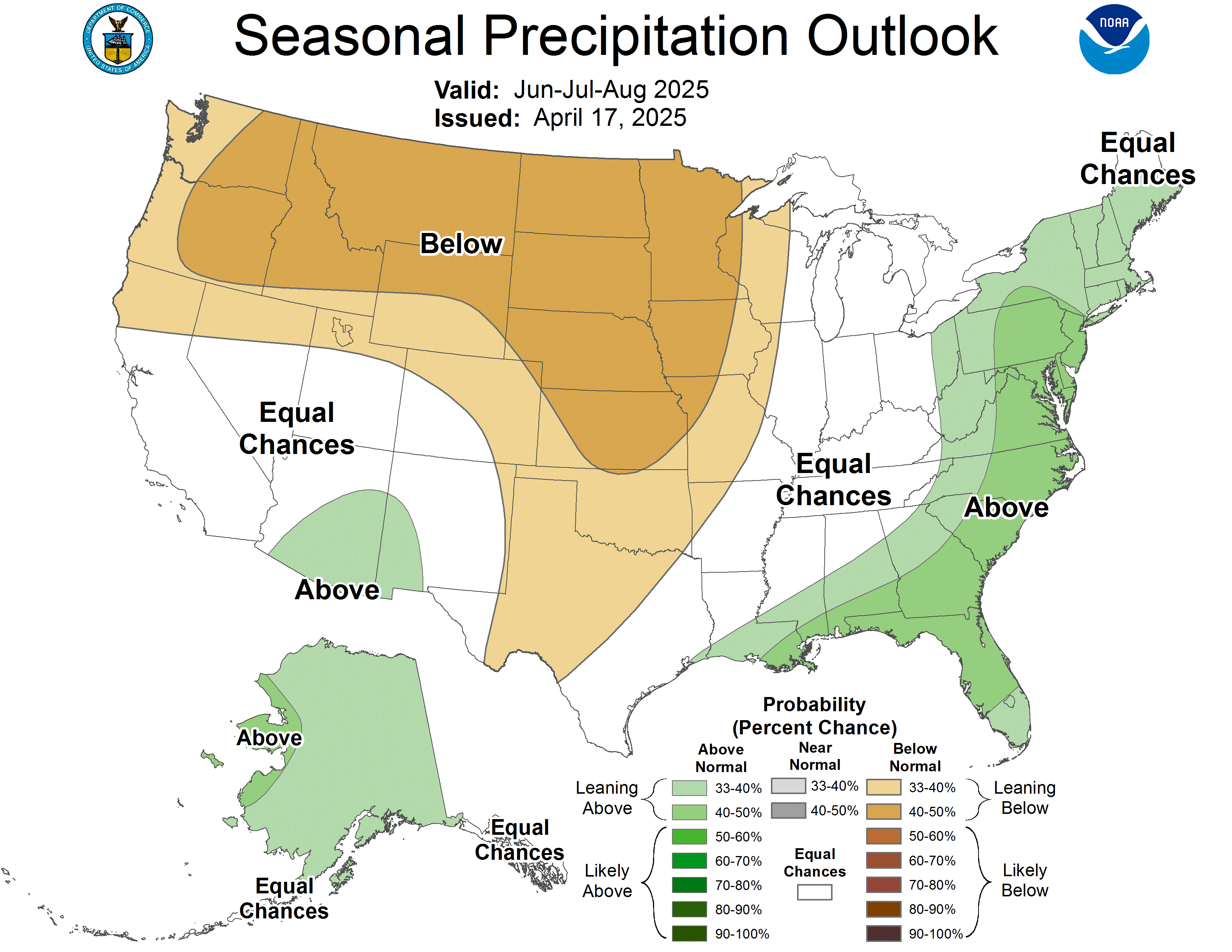 One thing to note, however, is that when we have warmer than normal winters, this will lead to the Great Lakes being relatively warmer longer, which allows them to stay open longer, without being iced over. Although this would seem like a good thing, it only takes one clipper-type system to dive south from the northwest across the open waters of the lakes and produce a nice lake effect-snow event. Again, having the polar jet well to the north keeps this storm track generally north, but in any season, there are going to be weather events that go against the seasonal norm.
While we can nail a seven-day forecast with great accuracy, giving the exact day of our first measurable snowfall in the next 10-60 days is a bit of a stretch. As you can see from all the data presented, each season is different, even when they appear to be similar. If we were broadly trying to pinpoint when the first flakes will fly, it's a safe bet to say sometime in late October to the first couple of weeks of November.
In fact, in the last five years, we have had our first flakes (flurries, not measurable snow) fall in October twice, and November three times, with Nov. 4th being the average.
10/18/22
11/13/21
11/1/20
10/31/19
11/18/18
As far as our first measurable snowfall, that looks more likely to occur in the middle of November to the second week of December. In the last five years, the first measurable snows happened in November. Since 2012, the first measurable snow has occurred anytime from late October to the second week of January.
11/12/22
11/14/21
11/30/20
11/11/19
11/15/18
12/9/17
12/9/16
1/10/16 (2015-16 season first snowfall)
11/16/14
11/11/13
10/30/12
The average first measurable snowfall from 2012-2022 was Nov. 23. This would fall right in the middle of the target range of mid-November to the second week of December for a likely first measurable snowfall date.
Stay tuned, the second half of fall through winter is always fun in central Ohio.