How to enhance your fishing experience
We've all been there. You take your friend out on their first fishing trip, and somehow they outperform you without even knowing what they are doing. While this can be frustrating, there is one important thing to remember: everything your friend did that day was something that you taught them.
Just like you helped your friend move to the next level, sometimes you might need a little nudge to step up your fishing game. This can come from a little tip that changes the way you do something, or it can be a piece of fishing gear that gives you a clear tactical advantage.
Shop this article: St. Croix Triumph Spinning Rod, Garmin Striker 4 GPS Fish Finder and Flygo Mens Outdoor Fishing Vest
Luck vs. skill
There's a question that inevitably comes up in nearly every conversation you have with a non-angler: "Isn't fishing just luck?" The quick, easy and correct answer is a resounding "No!" Luck is an outcome that you have no control over.
Most things in life are not pure luck because you have some control. Even if you are spinning a prize wheel, where you start the spin and how hard you rotate it are factors that affect the outcome. In fact, there's a progression that happens whenever you try a new endeavor. In the beginning, the success you have may be mostly due to luck. However, as you perform the activity repeatedly, your success becomes more and more consistent. What was once luck is now a skill, something that you have learned, giving you greater control over the outcome.
With fishing, there are three broad areas that move the needle from luck to skill. They help you take fishing to the next level. They are knowledge, skill and gear. This article will focus on knowledge and gear.
8 fishing tips
Knowledge can be anything from understanding fish behavior to knowing how to work your gear. These tips cover a wide swath of information to give you a fresh perspective that can elevate your game.
Really consider your location. Don't just go where you've had success. Explore new areas. Consider traveling to those remote locations where no one else has gone.
Listen to the locals. The locals know the area better than you. Always politely ask for their opinion. Learn the best locations to go and the best times to fish and the best types of bait to use.
Start early or late. At night, the surface water is cold; during the afternoon, it is hot. The best time to fish is when the surface water is warm enough to encourage activity but not too hot. Fish are also more active when the light is diminished, so they have a balance of being able to see their prey better but can still lurk in the shadows before attacking. This makes morning or evening hours best for fishing.
Know what to bring. Besides bringing the best fishing gear, success hinges on wearing the right clothes for the weather and packing enough food and water to sustain you during your adventure. It is also vital to apply sunscreen and put on sunglasses to protect yourself from damaging UV rays. And don't forget that life jacket.
Be bold. There is truth to the proverb, "Fortune favors the bold." Be fearless when fishing. Use affordable lures that you're not afraid to lose. Try a new body of water or a new technique. Don't be afraid to experiment.
Keep a journal. When you have a bad day, jot down why you think that was. Similarly, when you achieve success, document it so you can repeat it. Over time, you will build an extensive database of first-hand experience that will almost guarantee success on every outing.
Never stop learning. There is a tendency to ignore advice once you get to a certain level. This is a mistake. Never stop being a student.
Have fun. Unless fishing is your livelihood, it is meant to be an activity that enhances your life. It reduces stress, strengthens friendships and keeps you active. Take your eyes off the prize and enjoy the journey.
Next-level fishing gear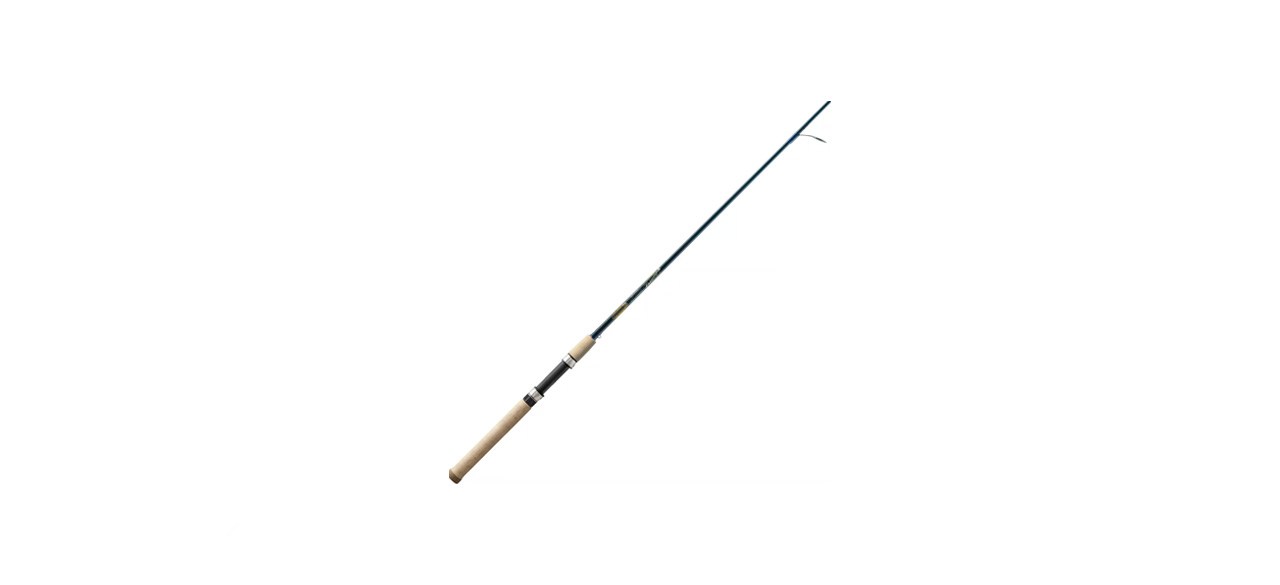 St. Croix Triumph Spinning Rod
This spinning rod has a winning balance of power and action. It is lightweight, sensitive and has a cork handle for comfort. The rod is made of premium-quality SCII carbon and has a double-coated slow-cure finish for durability.
Sold by Dick's Sporting Goods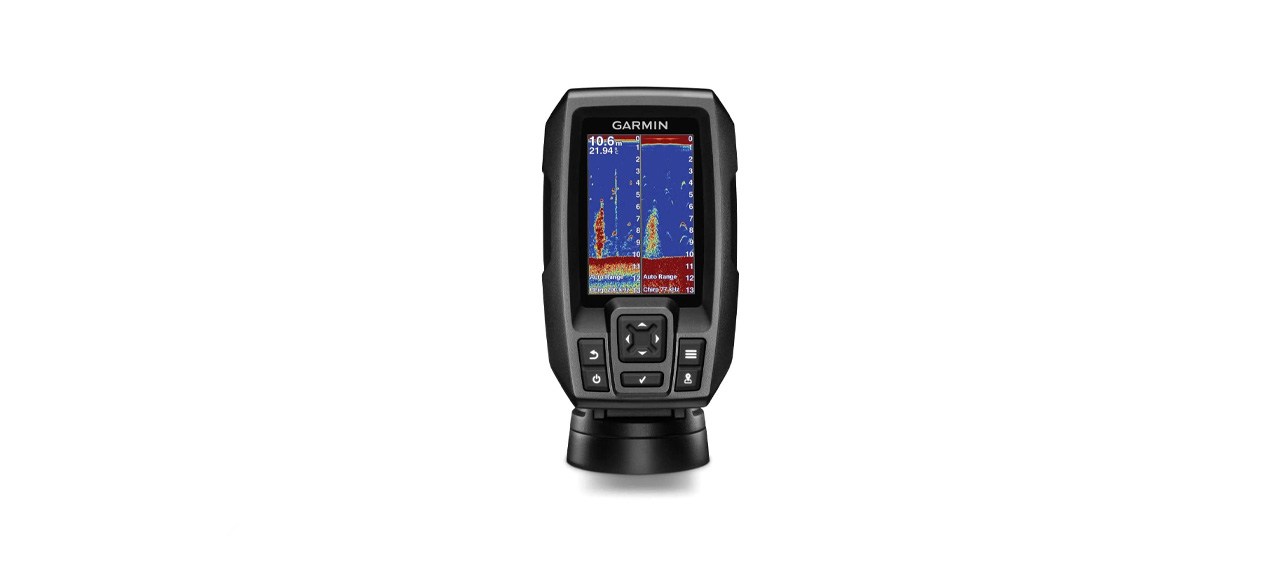 Garmin Striker 4 GPS Fish Finder
This Garmin fish finder shows you what is in the water around your boat. It has a waypoint map to navigate to and mark your favorite locations. The maximum depth is 1,600 feet in freshwater and 750 feet in saltwater. This model provides a detailed representation of the objects that are beneath you.
Sold by Amazon and Dick's Sporting Goods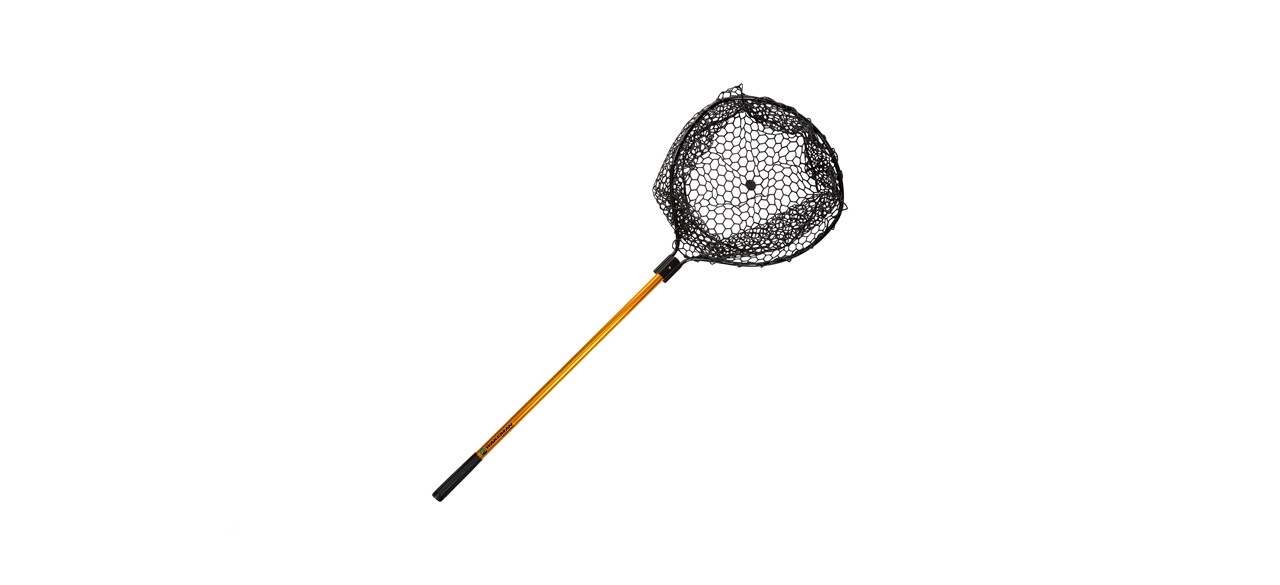 Wakeman Fishing Net with Telescoping Handle
It's a simple tool, but it makes an impact. At 35 inches, the Wakeman fishing net is highly portable and easy to carry. When extended, it has a 56-inch reach. The pole is made of corrosion-resistant aluminum, and the net is made of durable nylon, making it suitable for both freshwater and saltwater use.
Sold by Amazon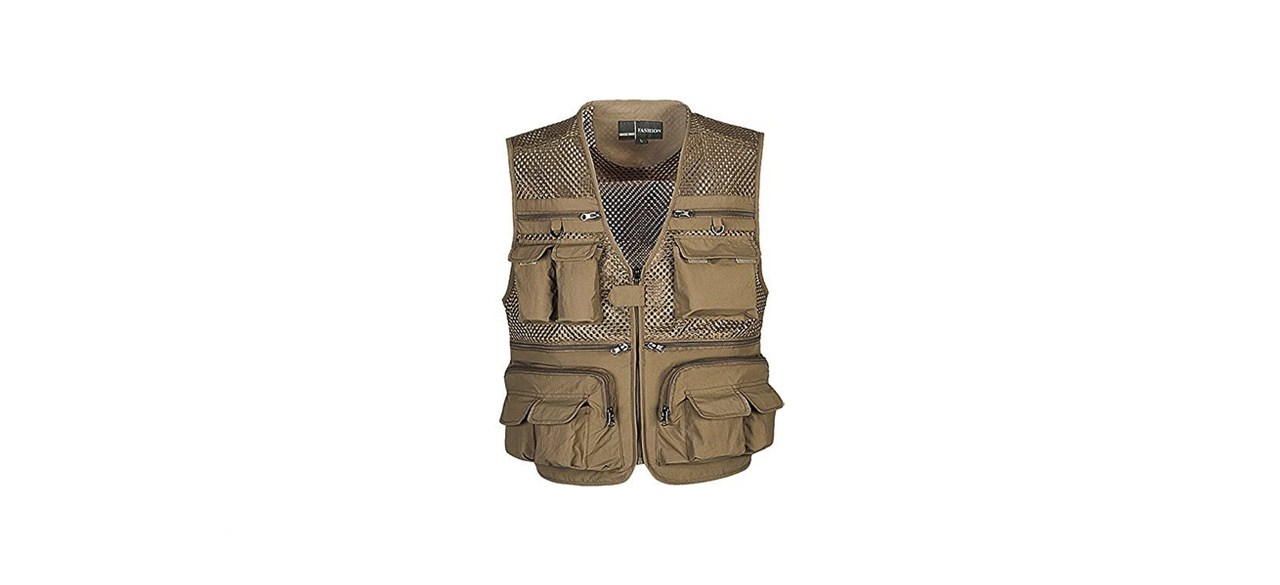 Flygo Mens Outdoor Fishing Vest
You can never have enough pockets. This lightweight vest is well-ventilated to help the wearer stay cool. It has 16 pockets that ensure that anything and everything you need is always within reach.
Sold by Amazon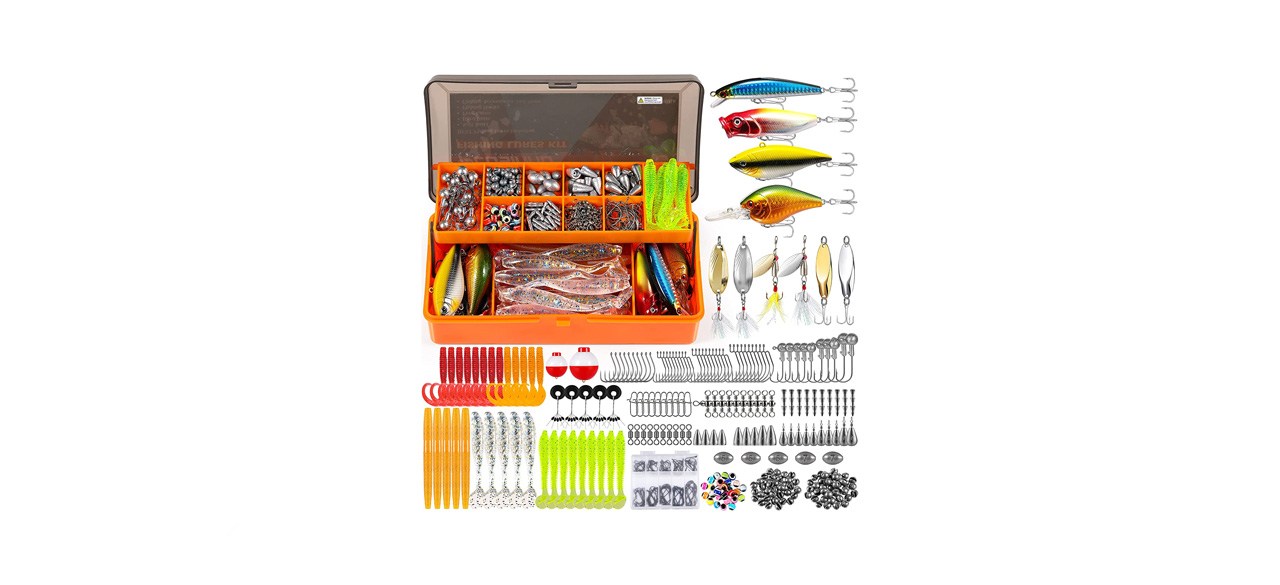 There are 353 lures in this kit, an entire arsenal of options. Using these items, you can target bass, trout or salmon. The lures are made of high-quality materials and include everything you will need for a successful fishing trip. It comes with a fishing tackle box, so you can easily bring this entire collection on every trip.
Sold by Amazon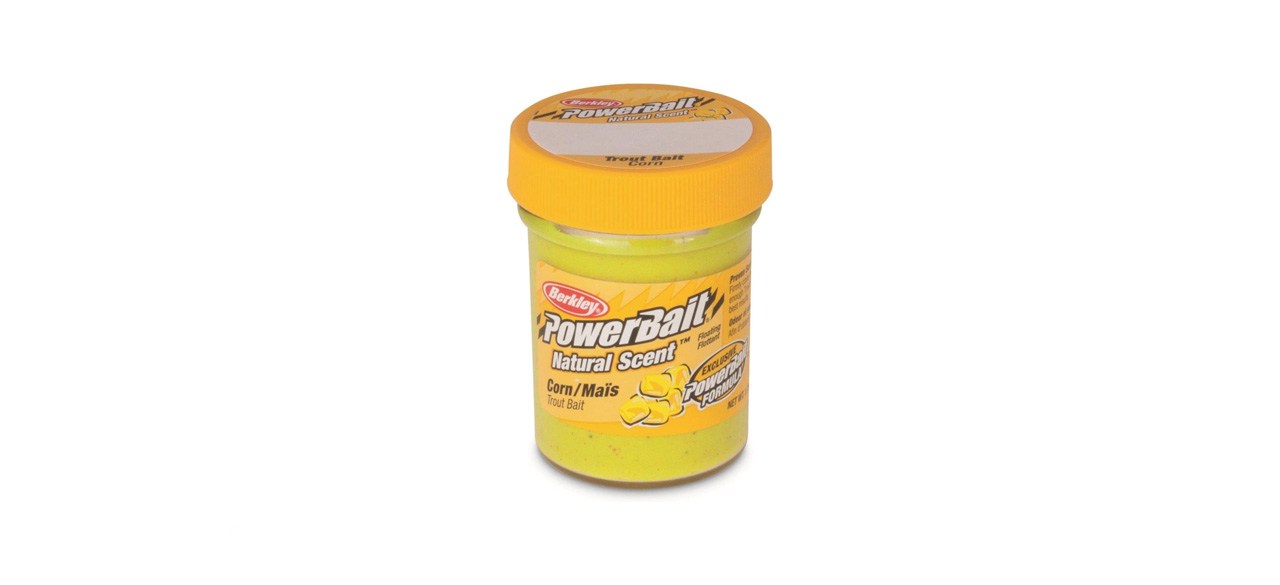 Berkley PowerBait Natural Scent Trout Bait
This Berkley dough bait smells and tastes like live bait. It is moldable and fortified with natural ingredients to be more effective at attracting trout than other prepared options. The floating formula helps disperse the scent in the water.
Sold by Amazon and Dick's Sporting Goods
Want to shop the best products at the best prices? Check out Daily Deals from BestReviews.
Sign up here to receive the BestReviews weekly newsletter for useful advice on new products and noteworthy deals.
Allen Foster writes for BestReviews. BestReviews has helped millions of consumers simplify their purchasing decisions, saving them time and money.
Copyright 2023 BestReviews, a Nexstar company. All rights reserved.