Fishing is one of those rare activities that can be whatever you want it to be. If you are more interested in companionship than the activity, that's fine. Fishing is a great, relaxing hobby that you don't have to take too seriously. It can be an excuse to get together and catch up with friends on an occasional or regular basis.
If you love the activity and thrive on competition, however, fishing can be a sport. You can take it seriously, invest in the best fishing gear, and make it a priority in your life. People who desire a more vigorous approach can focus on the challenge and the thrill, work up to big game fishing, and take part in tournaments. Fishing at this level could even be a high-intensity workout.
Fishing could also be a way of life or a philosophy. It unites the mind and body in a way similar to yoga. Fly fishing, for example, involves a poetry of motion that elevates the activity to an art form.
Whatever approach, level of involvement, or commitment, fishing can be a rewarding and fulfilling pursuit. If you'd like to try it, here's everything you need to start fishing.
Shop this article: Fish Finder, Fishing Gloves and Fishing Jacket
Benefits of fishing
If you are on the fence about fishing, it might help to consider some of the many benefits the activity offers.
Fishing is good for your physical health
Fishing isn't an indoor activity. It can be done in a stream, on a lake, in the ocean, on the shore, or wherever there is water and fish. This means you are outside breathing fresh air while engaged in physical activity. Fishing can help you burn calories, increase your range of motion, allow you to develop a better sense of balance, and benefit your cardiovascular system.
Fishing is good for your mental health
Some studies suggest just being around water can cause your brain to release beneficial neurochemicals that increase blood flow and encourage relaxation. Spending a leisurely morning on a boat may reduce anxiety and lower blood pressure. It can also help you forget your problems, foster concentration, and promote mindfulness.
Fishing is good for your social health
While it is entirely possible to make fishing a solitary pursuit, many find the greatest joy in companionship. Fishing lets you share an experience with the people in your life who are important to you. It gives you a chance to engage with another individual on a level that isn't often possible in our fast-paced world. Fishing can help remind you how to have a robust face-to-face social life.
Fishing is good for the community
The money you spend on your fishing license goes back to the community. It is used to educate new anglers and teach beginners about regulations, proper catch-and-release techniques, species identification, conservation, and more. The money that you spend on equipment, supplies, and other items helps support the economy. As an angler, you are responsible for helping manage wildlife. Seasonal limits ensure the fish population remains stable and diverse.
How to start fishing
If you are intrigued, you can try fishing to see if it is right for you. It doesn't cost a lot of money to get started, but there are a few preliminary steps you need to take.
Choose a location
The first thing you need to do is think about what type of fishing you want to do. Find a spot, preferably someplace close — if it is an inconvenient location, it might deter you from fishing. It's also important to know where you are going to fish because that might affect the type of license you need to buy.
Purchase a fishing license
Unless you will only be fishing on private property, you will need a fishing license. A fishing license is a permit that lets you fish. If you are in a state with saltwater and freshwater fishing, you will need to purchase the appropriate license. It is important to research what your state has available to get the license that is best for you.
Learn about fishing
Before going on your first outing, you need to learn about your state's fishing regulations. There may be seasonal rules, species size limits, bag limits, and more. These rules are put in place to protect the fish population. Besides learning and understanding state regulations, you need to be able to identify fish species. If you don't know if you've caught a trout or a bass, you won't be able to follow state regulations.
Purchase your gear
Once you know where you will be fishing, you will know what kind of gear you will need — fly fishing requires different gear than trolling. If this is your first time, you don't have to worry about getting everything you might need. Just focus on the essentials that let you try the activity: rod, reel, line, bait, and lures.
What you need for fishing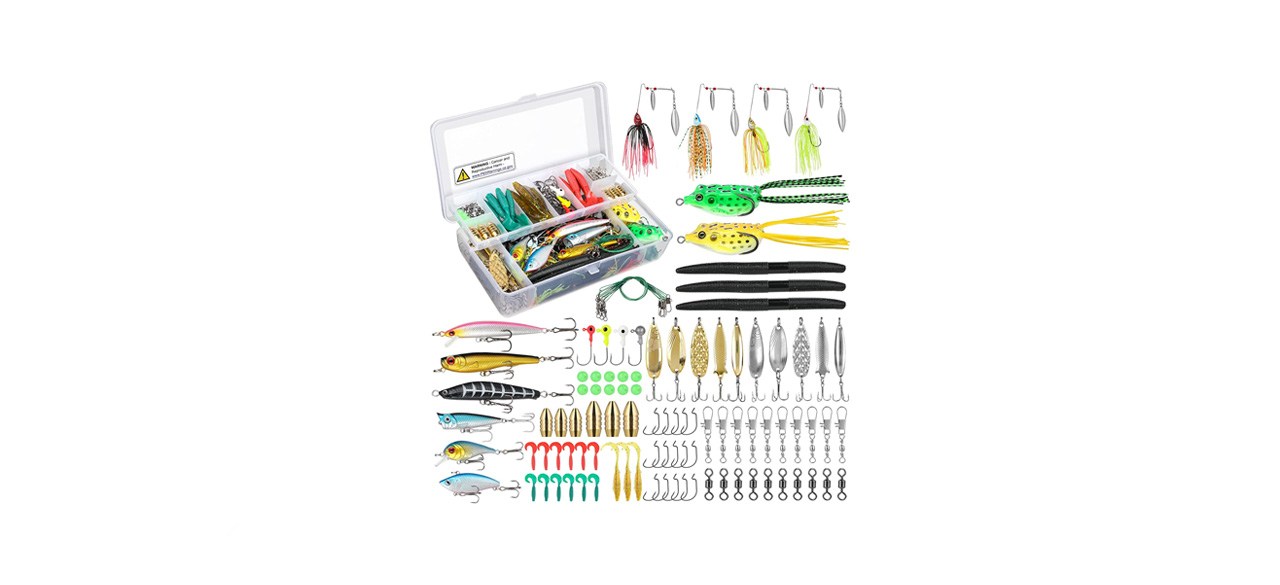 Artificial bait and lures
Artificial bait and lures are two ways to catch fish. In general, using bait requires less skill, making it a better option for beginners.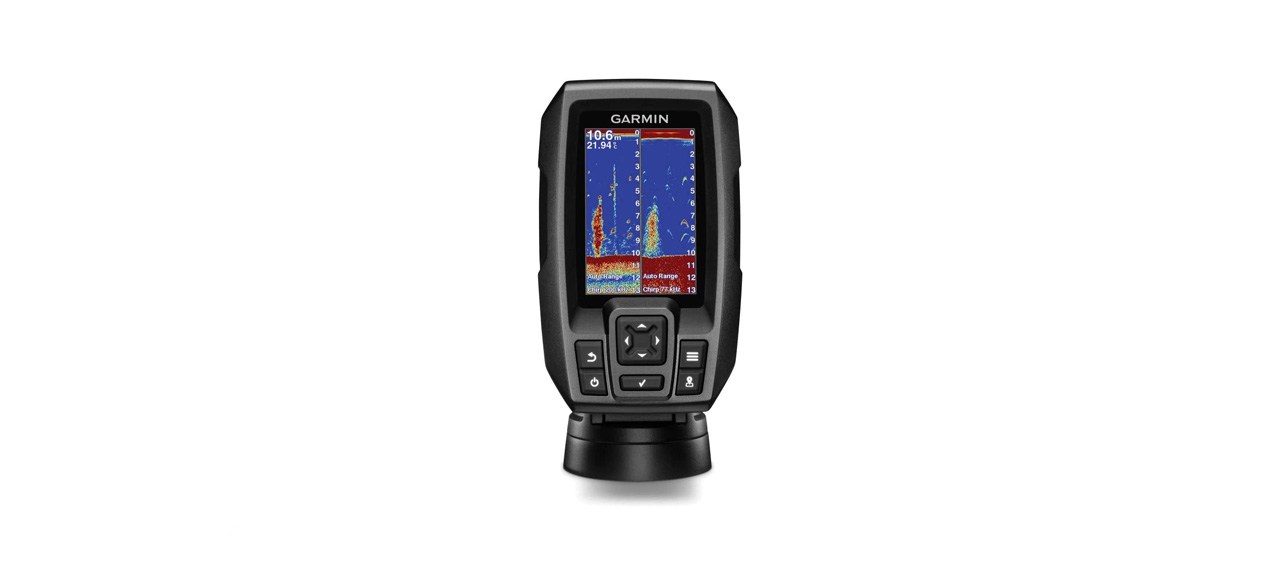 A fish finder is a device that lets you know what is under your boat. It also provides maps and lets you mark your favorite hot spots. While some models are basic, leaving much up to interpretation, others have bells and whistles that make the display easier to read. Some of the more popular brands include Garmin and Humminbird.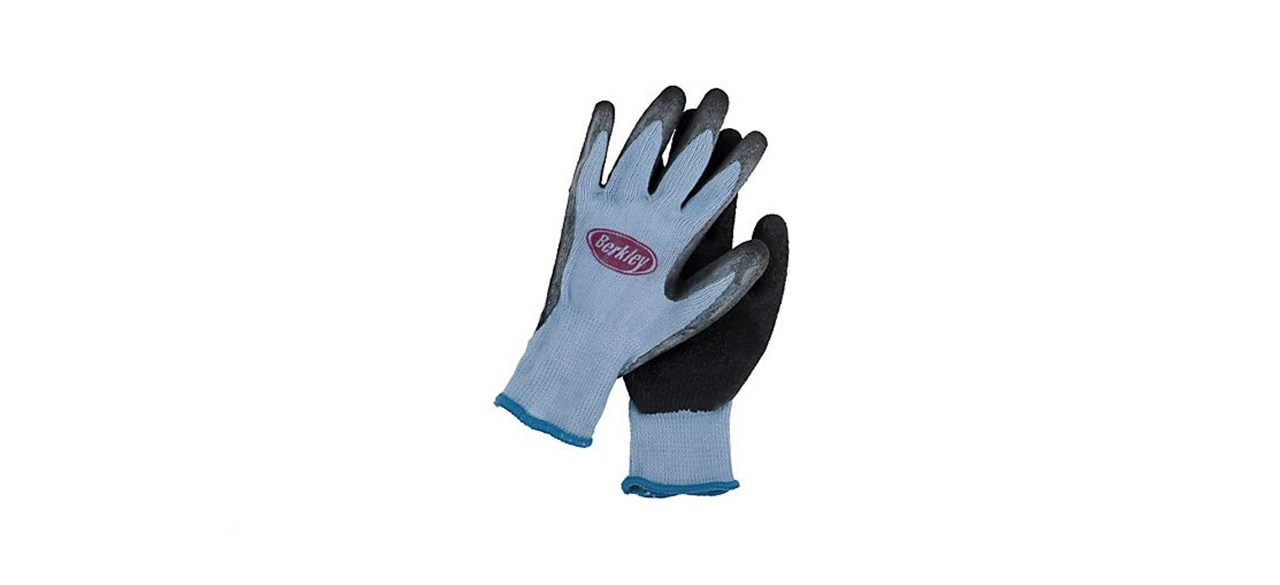 Fish can be slimy and may have sharp dorsal spines and gill plates. To protect your hands, you need to wear fishing gloves. The rubberized coating improves your grip and protects your hands from cuts and blisters.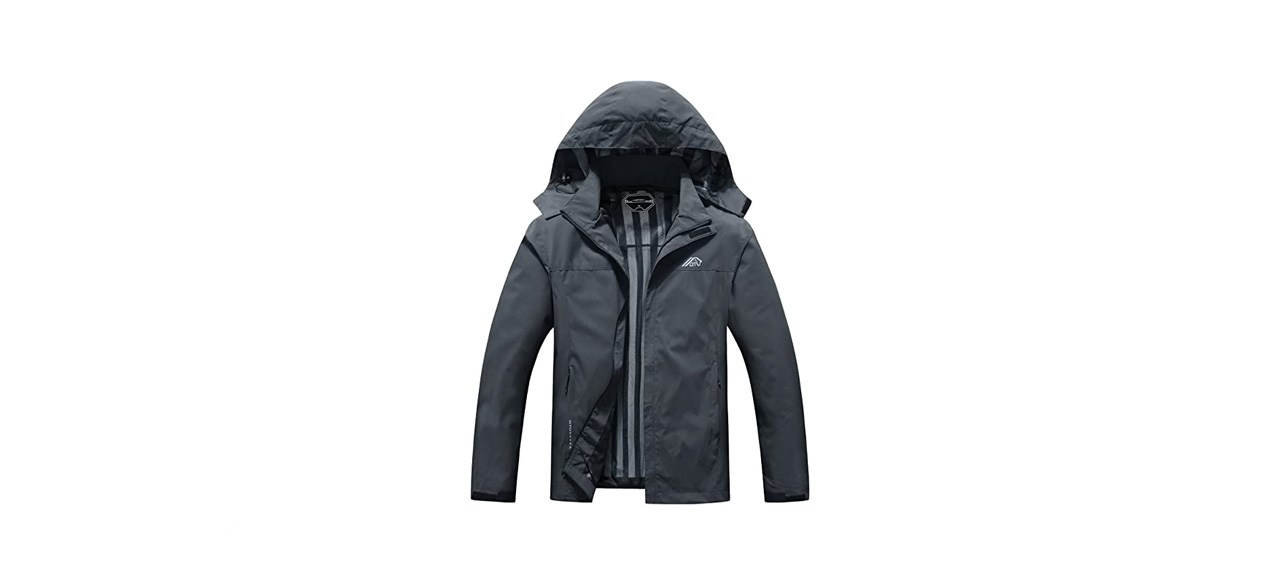 A fishing jacket is a lightweight, waterproof coat that keeps you protected from the elements when fishing. It also may have zippered pockets, a hood, adjustable cuffs, a drawstring, and an adjustable waistband.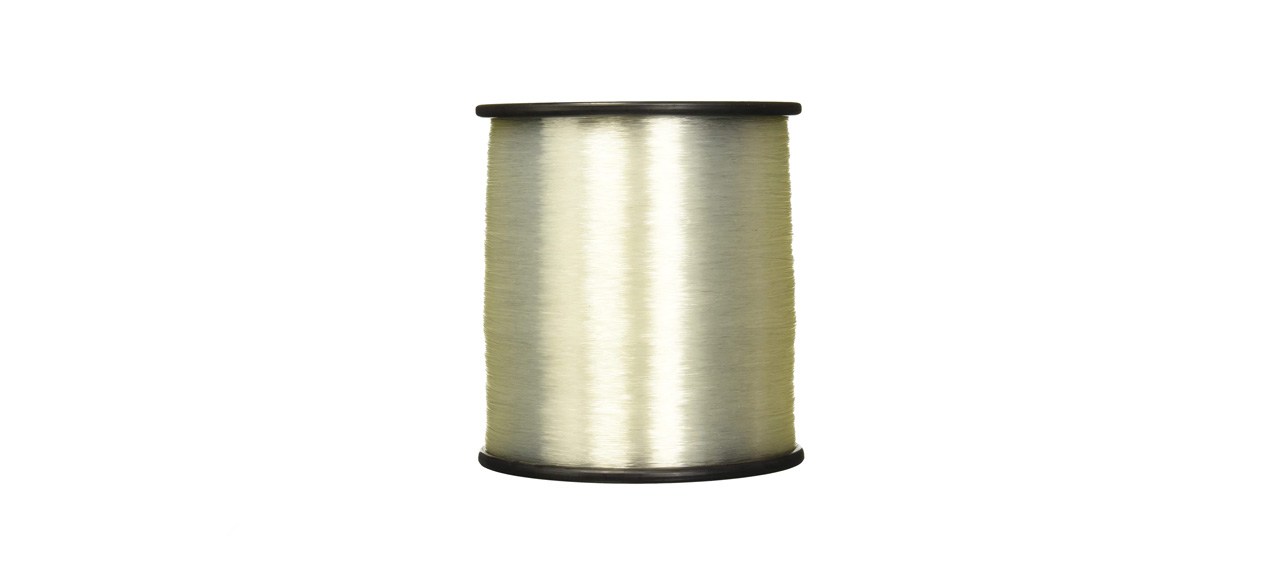 Not all fishing line is the same. A monofilament line may be a great all-around choice, but if you want a more durable option, consider fluorocarbon fishing line. If you want to pack more line on your reel, however, a braided line might be best. Consider your needs so you can get the best fishing line for you.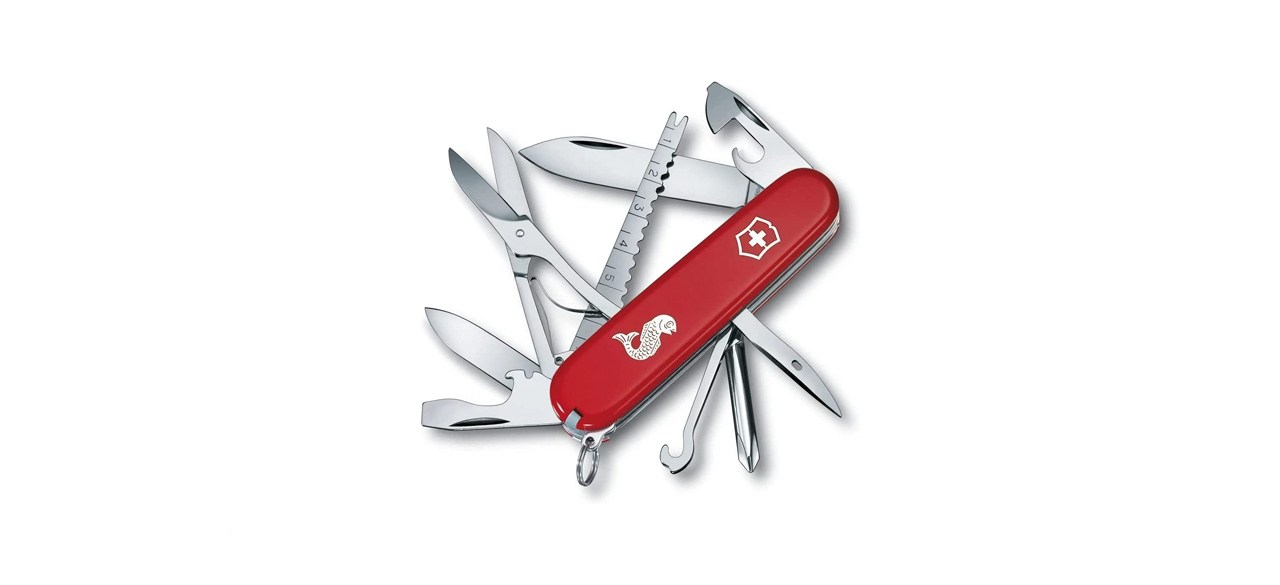 When fishing, there are numerous tasks you may need to perform, such as repairing lures or snipping line. If you don't have the right tool on hand, you will have to improvise, which is never recommended. A fishing multi-tool is a small device, similar to a Swiss army knife, that is packed with tools that let you accomplish a wide variety of tasks. A pair of fishing pliers is also an essential tool. If your multi-tool does not include pliers, you will need to purchase them separately.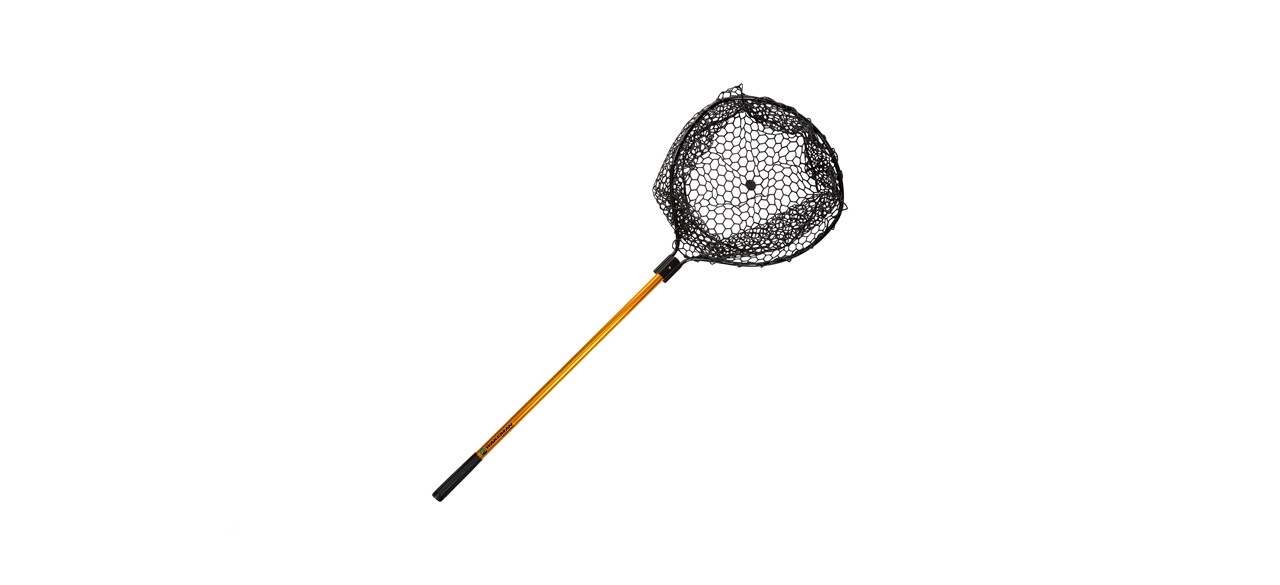 As you tire out a fish and bring it in close, a fishing net helps you finish the job without fear of the fish escaping or being harmed. A quality fishing net can also protect you from being bitten, receiving a slice or getting stuck by a hook. No matter which type of fishing you prefer, having a landing net on hand is always a good idea.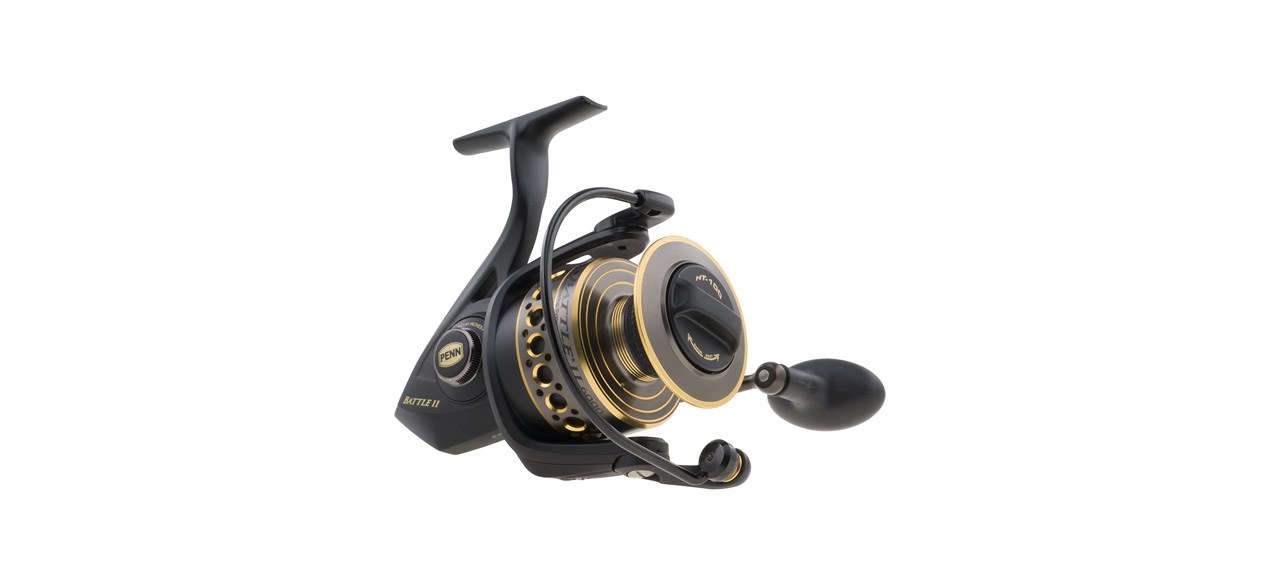 While some might not pay much attention to a fishing reel, it is the component that gives you a smoother cast and adds balance to your rod. The best reel will make fishing much more enjoyable. If you are using a particular method, however, the type of reel you choose is crucial. For instance, purchasing a high-quality fly fishing reel can make the difference between frustration and elation. An ice fishing reel, on the other hand, must be able to operate in extreme temperatures.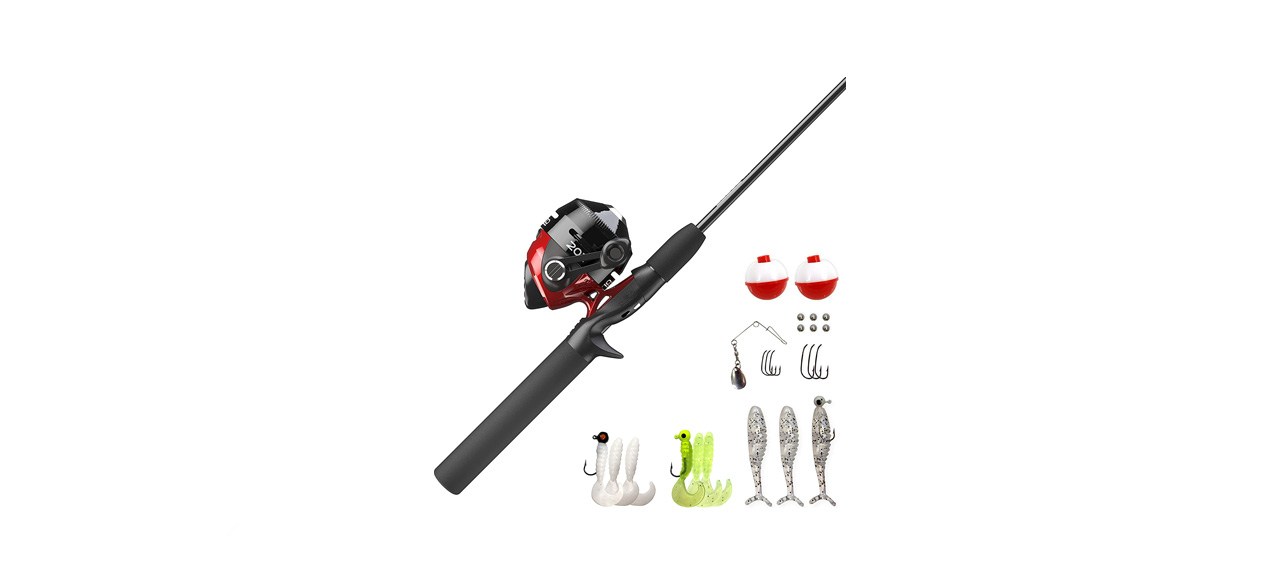 If you want to start fishing, you need a fishing rod. Some of the most popular types of rods include casting rods, fly fishing rods, spinning rods, trolling rods, and ice fishing rods. For individuals who are primarily concerned about space or weight, you can opt for a telescoping fishing rod or an ultralight fishing rod.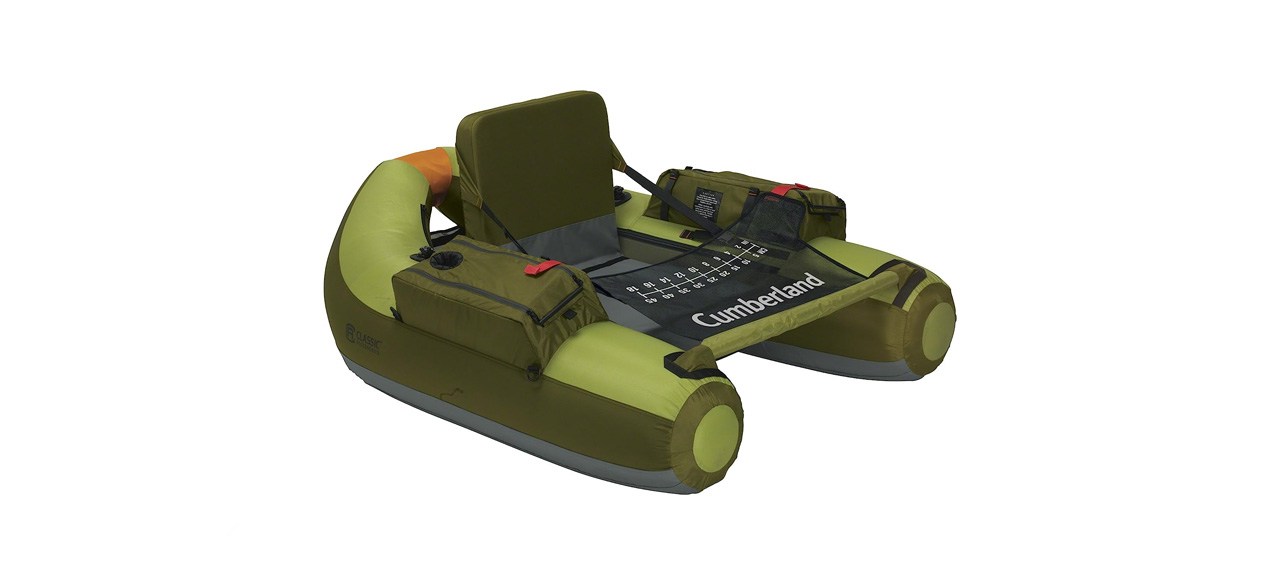 If fishing small lakes and ponds is your goal, a float tube may be a worthwhile investment. This inflatable craft is a small floating chair — your legs dangle in the water — that has on-board storage for all your fishing essentials.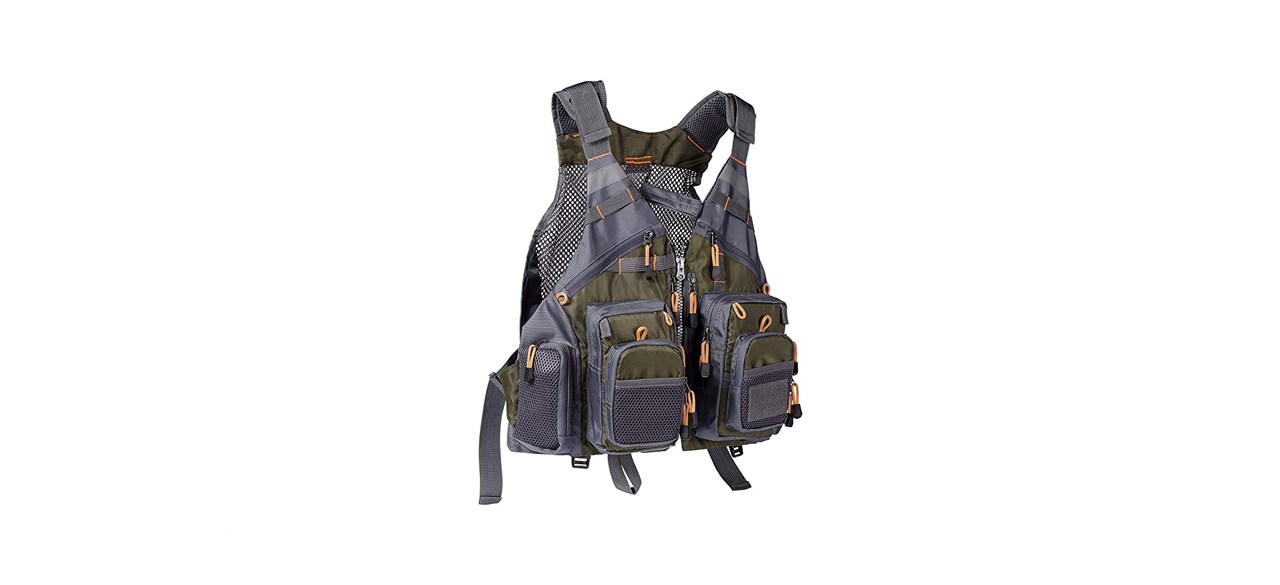 When you are fly fishing, you want everything you need to be within reach. Since you will often be out wading in a stream or lake, the best way to transport your essentials is by purchasing a quality fly fishing vest. The best vest will be comfortable and allow a full range of motion. It will also have a multitude of pockets and fasteners, so you can bring along everything you might need.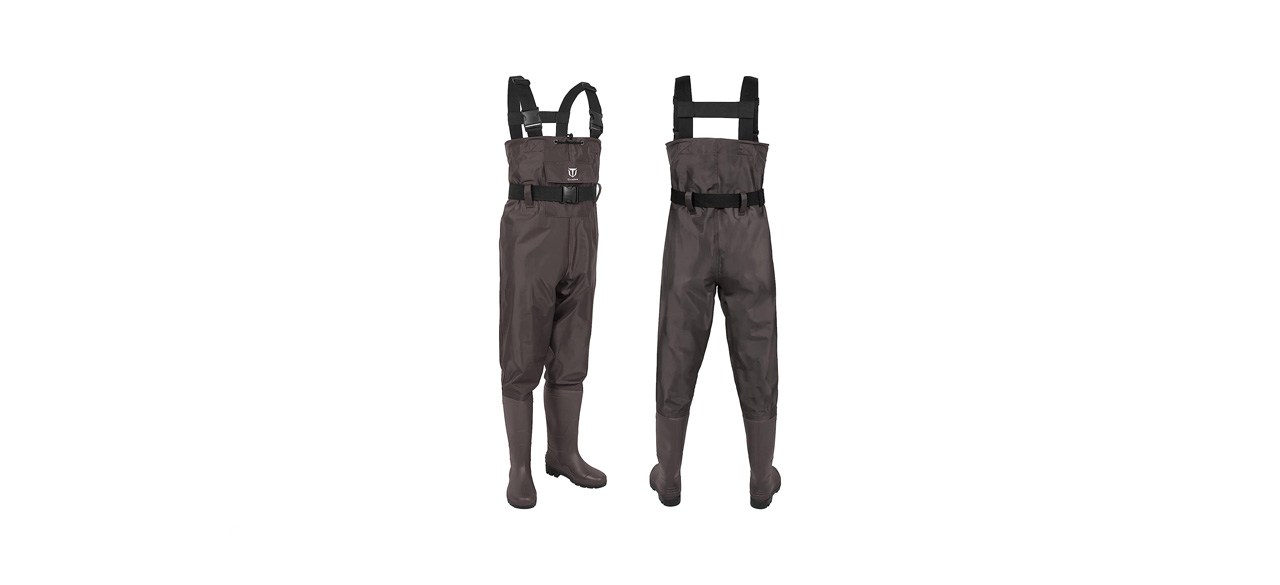 Fly fishing can require getting a little wet. When you need to wade out into the water, you need a pair of fly fishing waders to keep you warm and dry. Waders need to be waterproof yet breathable for comfort. They should have an adjustable fit and enough pockets for you to carry your essentials. If you will only be fishing in shallow water, fishing pants might be a better option because they eliminate the unnecessary bulk above the waist.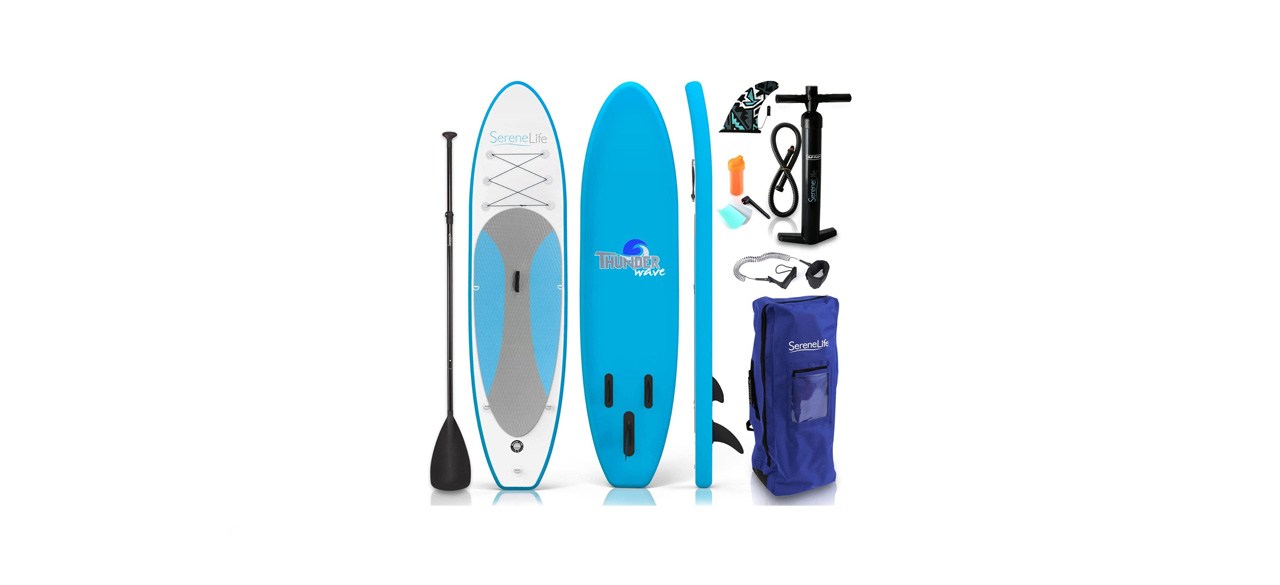 If you prefer to stand when fishing and favor still or calm water, an inflatable paddle board might be a good option for you. These items offer a great deal of stability and ample space for gear. When deflated, the paddle board is roughly the size of a large suitcase, which makes it easy to transport.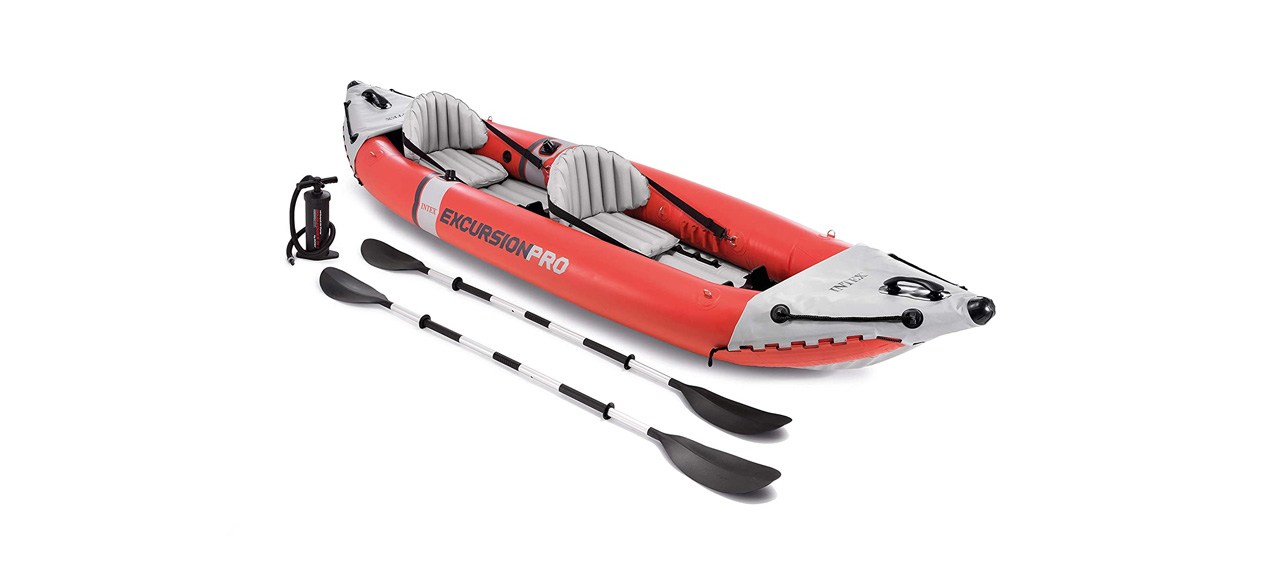 If you want an affordable, versatile craft, consider a kayak or an inflatable kayak. These vessels are suitable for a wide range of fishing environments, including small ponds, large lakes, rivers, and sheltered ocean bays.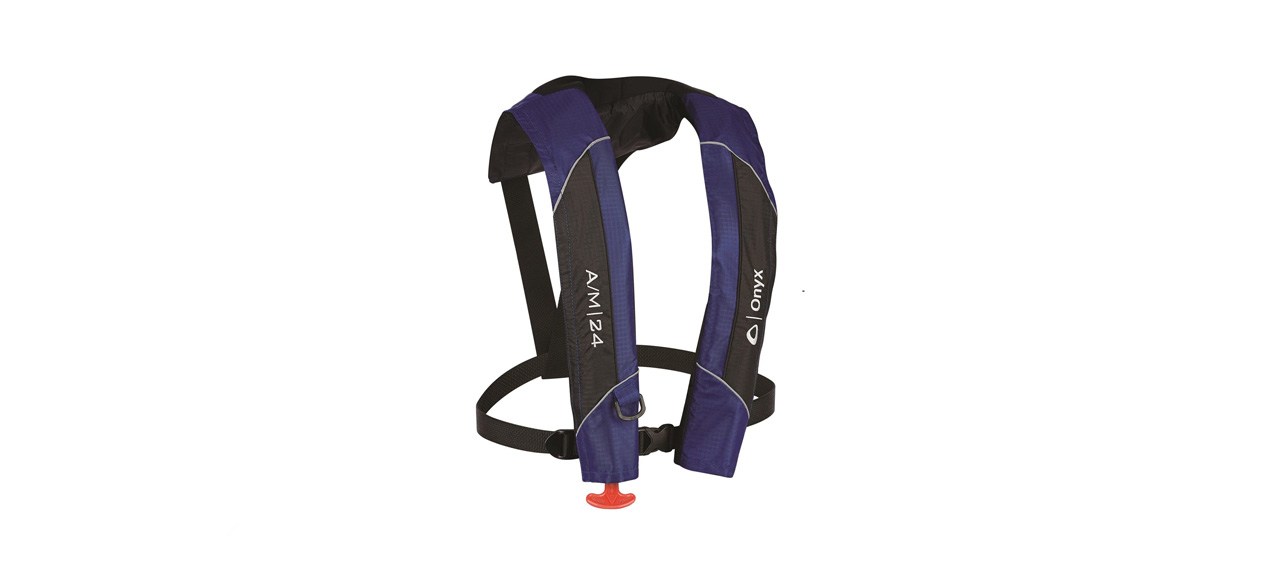 If you use a boat, paddleboard, kayak, or other vessel for fishing, there must be a USCG-approved wearable life jacket on board for each person. When space is a concern, you can bring an inflatable life jacket. If you bring a pet, consider purchasing a dog life jacket for additional safety.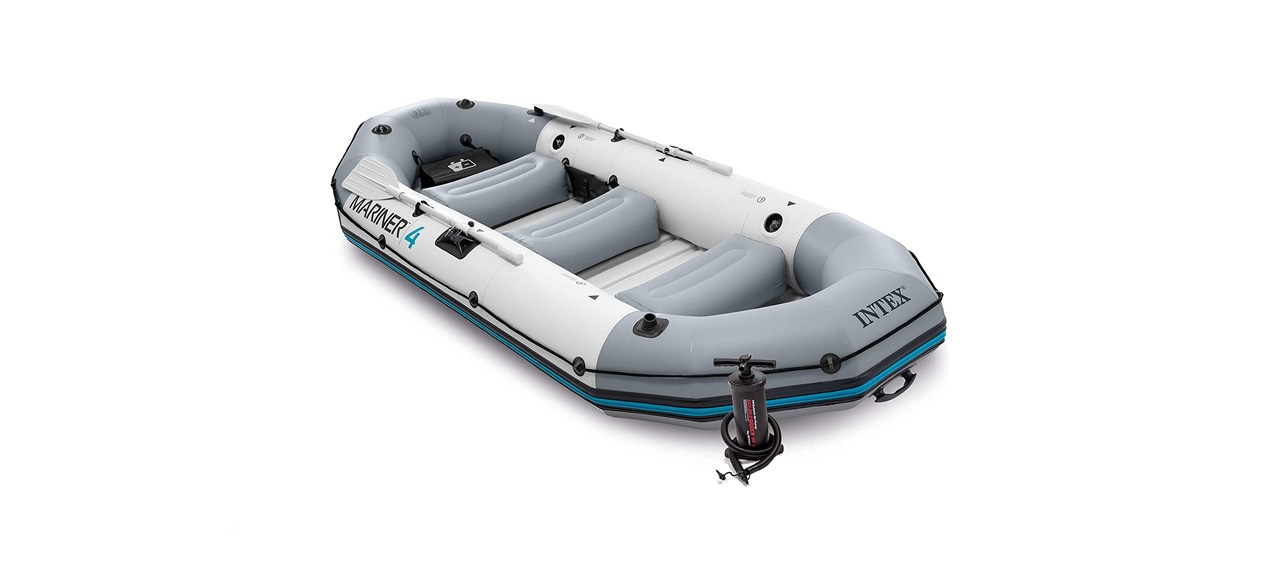 A life raft is an excellent option for fishing. Small models are ideal for solo excursions, while larger models are suitable for more social outings — just make sure you do not overload the raft.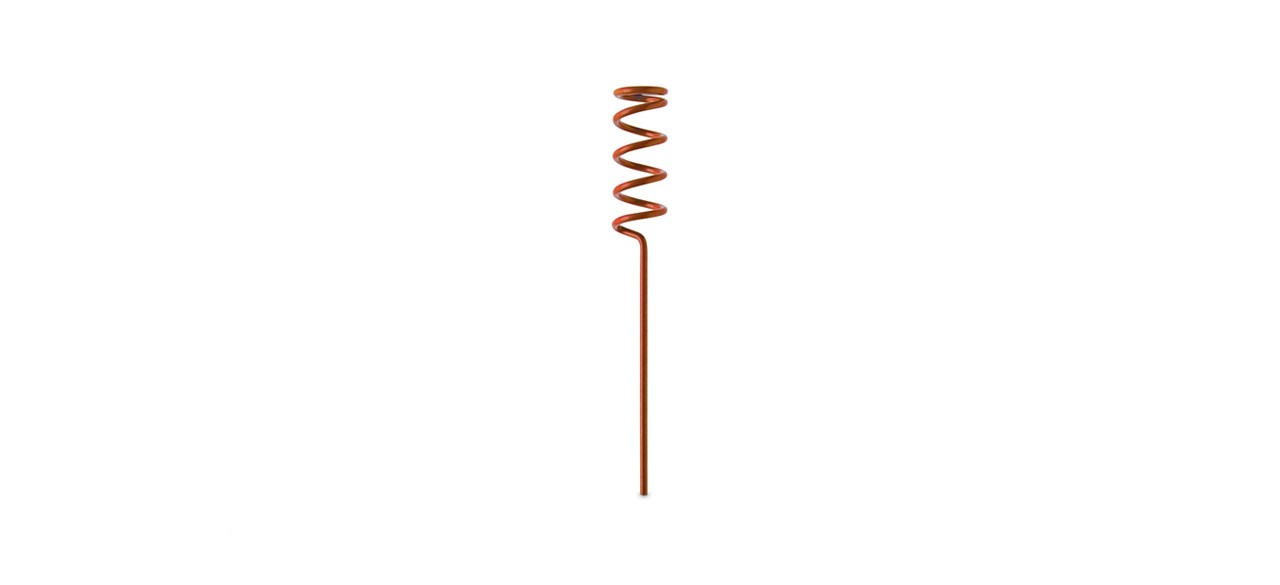 A rod holder is a convenient device that lets you securely fasten your rod to your boat while waiting for a bite. If you are interested in trolling, a rod holder will be invaluable.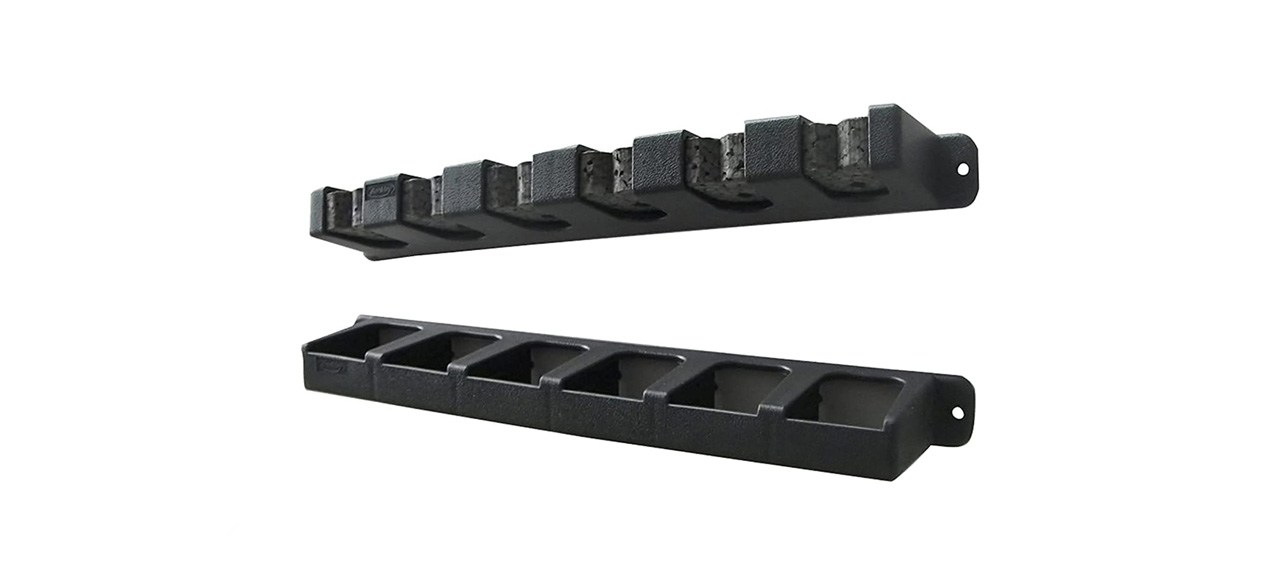 A rod rack is not the same as a rod holder. You might not need a rod rack when first starting out, but as you collect more and more fishing rods, it will come in handy. This item provides safe storage for your fishing rods. It can be something portable that holds just a few rods or an item that is permanently mounted to showcase your collection.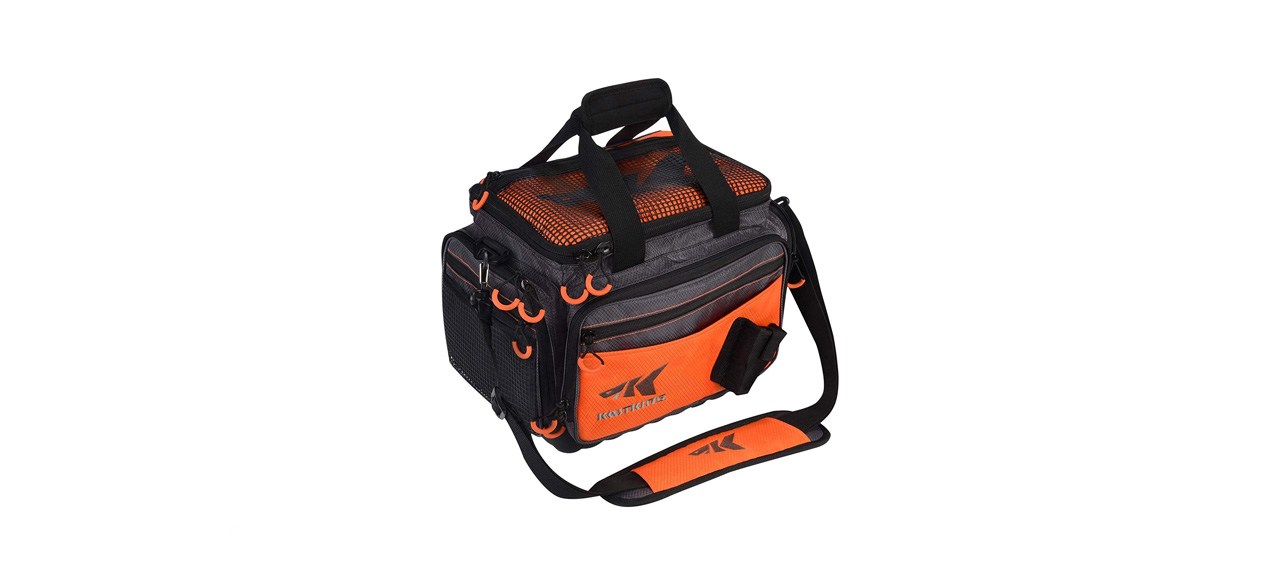 In fishing, the tackle is your gear. To organize and transport your gear, you need a tackle bag. The best model will be large enough to fit all your gear, durable, and waterproof. While pockets are important, don't overlook tray compartments. These allow you to stash important items, such as a fly fishing box.
FAQ
Is fishing hard?
A. Fishing is not hard. A beginner can enjoy the activity on their first outing. Catching a fish, however, may require patience and strategy.
Is fishing expensive?
A. That is up to you. If you are just interested in trying out the activity to see if it is right for you, you could easily get everything you need for under $100. However, if you want to take your hobby to the next level and get the best gear, and you go out on a lake or in the ocean, you could easily spend thousands of dollars a year.
Can I fish year-round?
A. In some states, it may be possible to fish year-round for certain species. However, in general, there are seasons and limits per season that restrict what you can catch and when. It is best to check state regulations to learn what limits and restrictions are in your region.
Does my child need a fishing license?
A. In most states, children under 16 do not need an adult fishing license. However, they may need a youth fishing license. Since the rules vary from state to state, it is best to verify this information with your state's fish and wildlife commission.
Want to shop the best products at the best prices? Check out Daily Deals from BestReviews.
Sign up here to receive the BestReviews weekly newsletter for useful advice on new products and noteworthy deals.
Allen Foster writes for BestReviews. BestReviews has helped millions of consumers simplify their purchasing decisions, saving them time and money.
Copyright 2023 BestReviews, a Nexstar company. All rights reserved.