Chinese food consistently ranks among the favorite ethnic foods in the U.S. year after year (often neck and neck with Mexican food as the #1 favorite). That fact is evidenced by the ubiquitousness of Chinese restaurants all across the country; There are more than 40,000 across all 50 states.
Most Chinese food you find in the U.S. is really American-Chinese food, which is largely its own cuisine at this point because of how dishes have been adapted to suit tastes here. In fact, a lot of the most popular Chinese dishes were created in the U.S., including fortune cookies, General Tso's chicken, and chop suey.
Stacker compiled a list of the highest-rated Chinese restaurants in Columbus on Tripadvisor. Keep reading to see how many you've tried and if your local favorite made the list.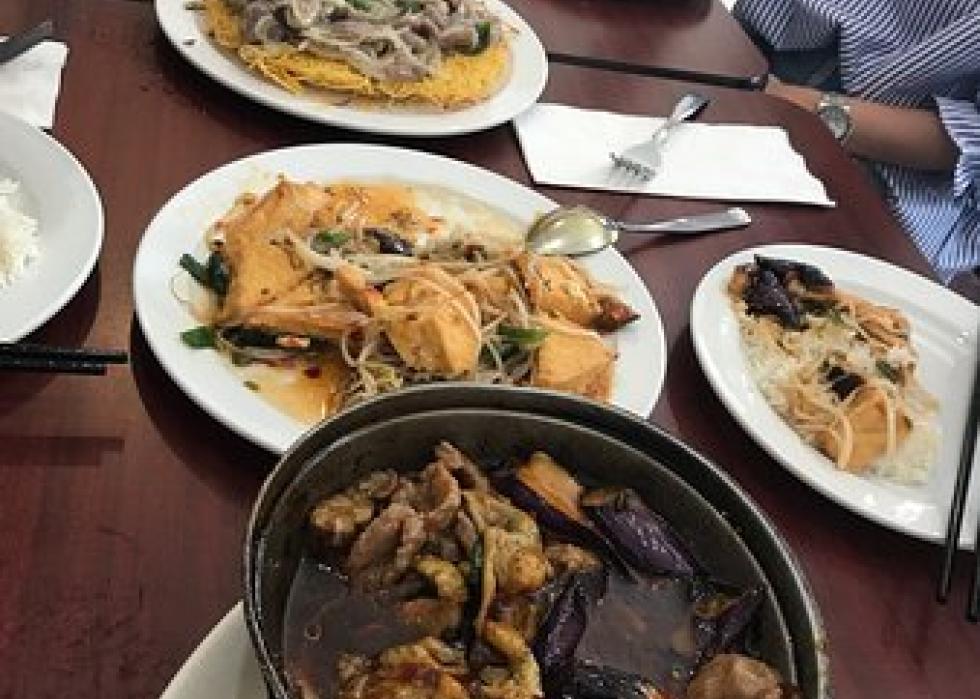 #17. Yau's Chinese Bistro
– Rating: 4.0 / 5 (13 reviews)
– Detailed ratings: Food (3.5/5), Service (3.5/5), Value (3.5/5)
– Price: $
– Address: 1493 N High St, Columbus, OH 43201-2404
– Read more on Tripadvisor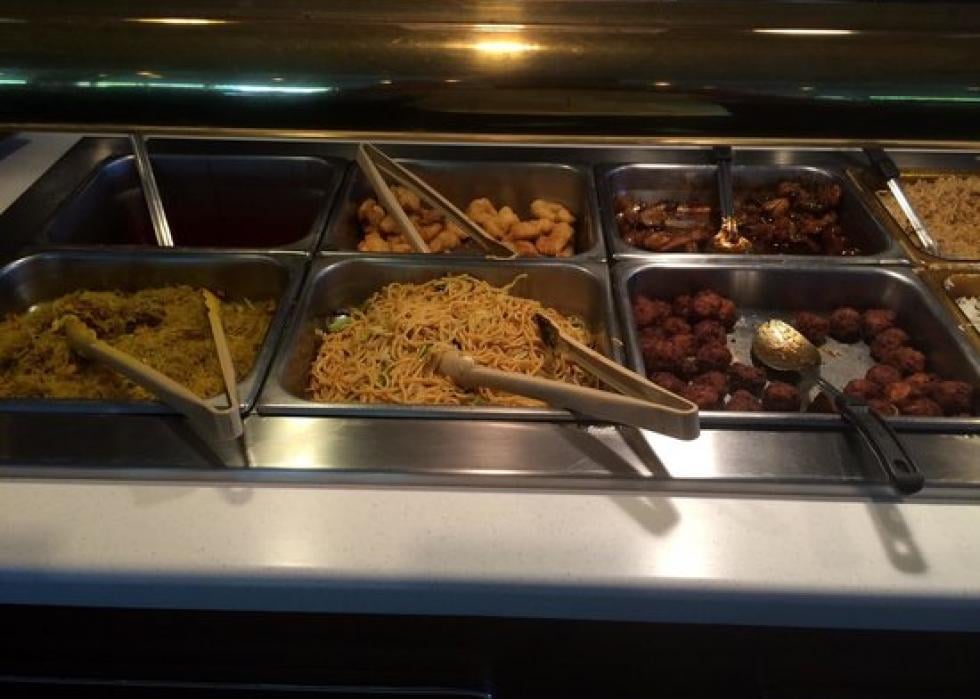 #16. Eastern Bay
– Rating: 4.0 / 5 (18 reviews)
– Detailed ratings: Food (4.0/5), Service (3.5/5), Value (4.0/5)
– Price: $$ – $$$
– Address: 2055 Riverside Dr, Columbus, OH 43221-4012
– Read more on Tripadvisor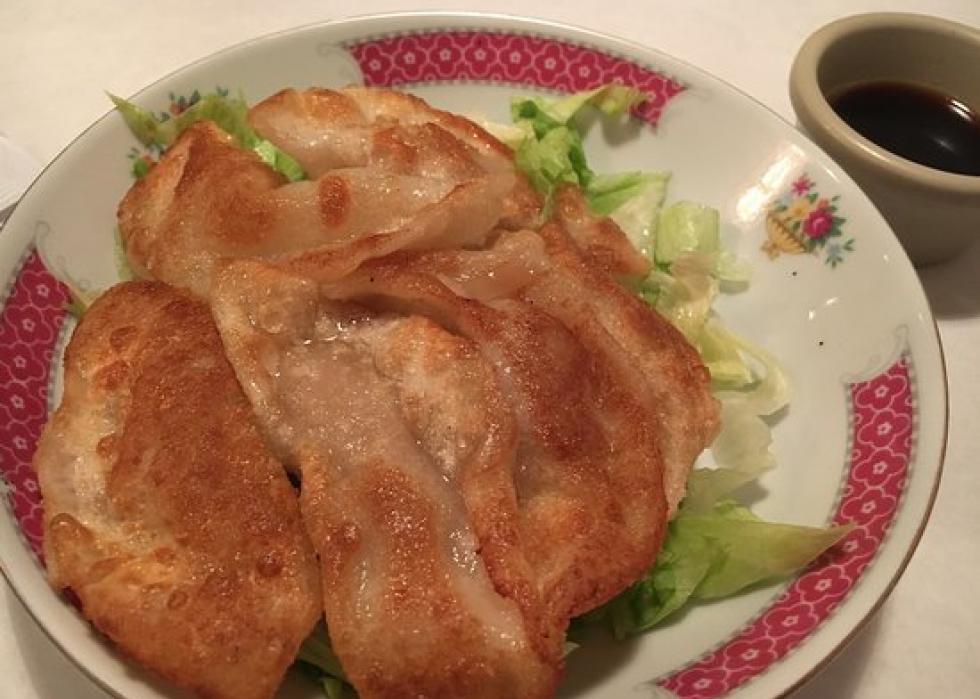 #15. Pacific Eatery
– Rating: 4.0 / 5 (13 reviews)
– Detailed ratings: Food (4.5/5), Service (4.5/5), Value (4.5/5)
– Price: $$ – $$$
– Address: 4514 Kenny Rd, Columbus, OH 43220-4000
– Read more on Tripadvisor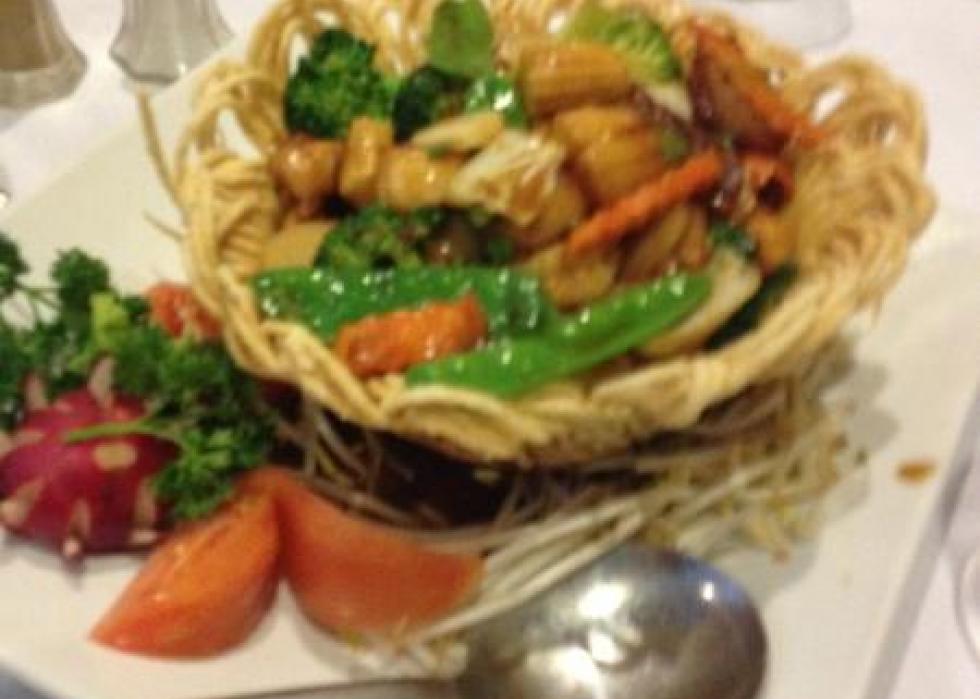 #14. China Dynasty Chinese Restaurant
– Rating: 4.0 / 5 (29 reviews)
– Detailed ratings: Food (4.0/5), Service (3.5/5), Value (3.5/5), Atmosphere (4.5/5)
– Price: $$ – $$$
– Address: 1930 E Dublin Granville Rd, Columbus, OH 43229-3509
– Read more on Tripadvisor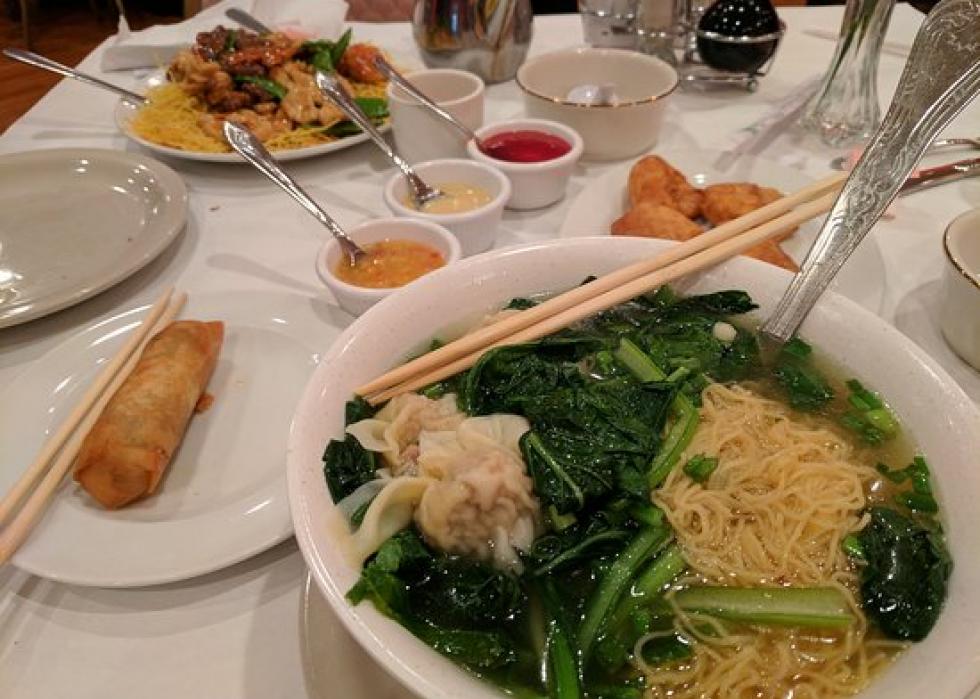 #13. Sunflower Chinese Restaurant
– Rating: 3.5 / 5 (63 reviews)
– Detailed ratings: Food (3.5/5), Service (3.5/5), Value (3.5/5), Atmosphere (3.0/5)
– Price: $$ – $$$
– Address: 7370 Sawmill Rd, Columbus, OH 43235-1889
– Read more on Tripadvisor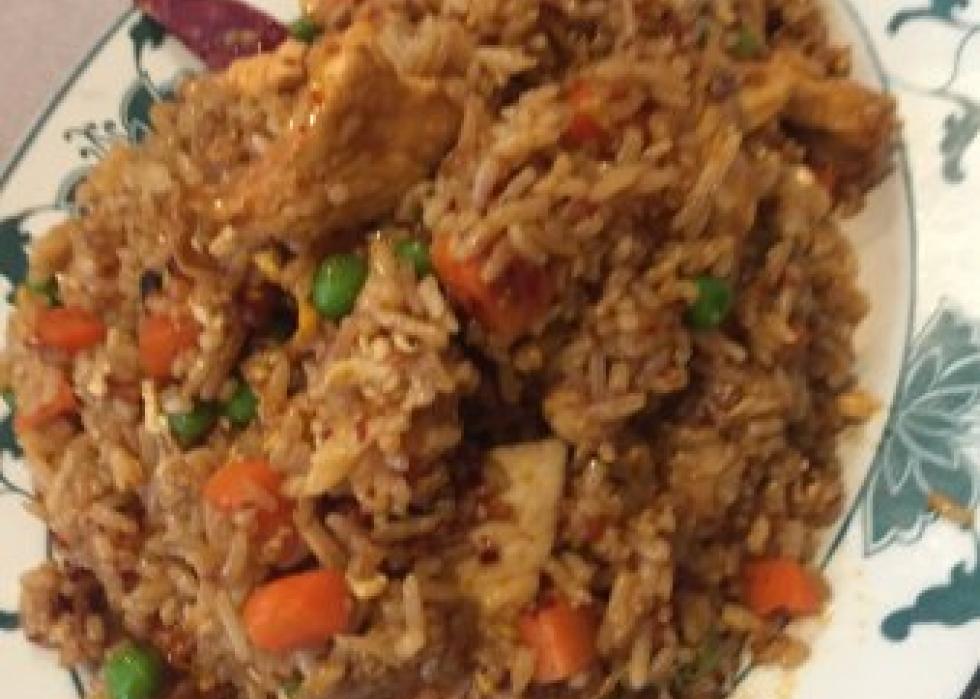 #12. Moy's Restaurant
– Rating: 4.0 / 5 (32 reviews)
– Detailed ratings: Food (4.0/5), Service (4.5/5), Value (4.0/5), Atmosphere (3.5/5)
– Price: $$ – $$$
– Address: 1994 N High St, Columbus, OH 43201-1165
– Read more on Tripadvisor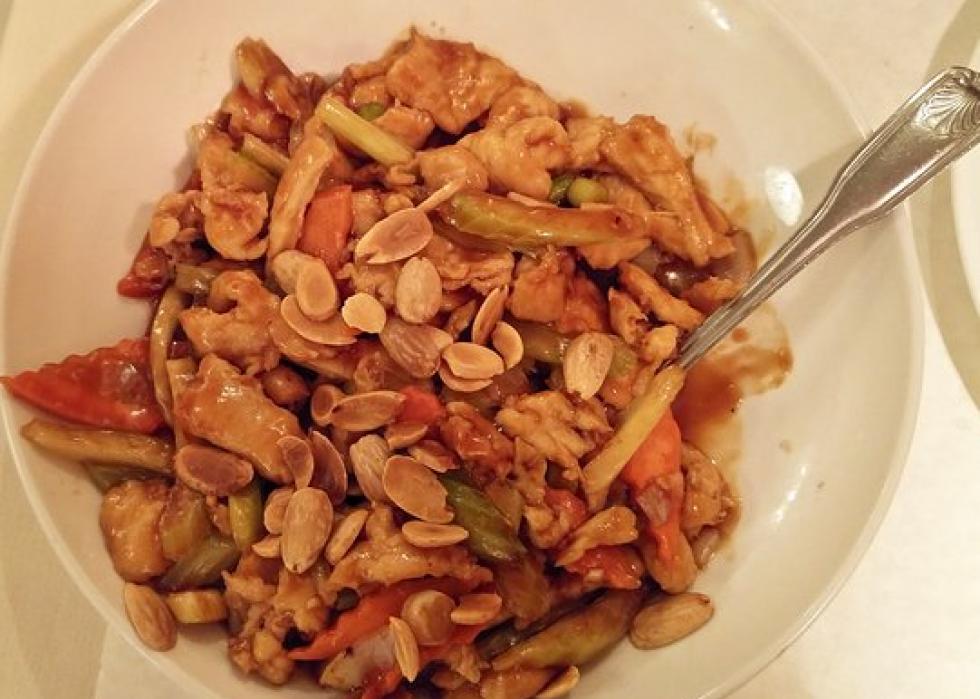 #11. Billy Lee's Chinese Cuisine
– Rating: 4.0 / 5 (21 reviews)
– Detailed ratings: Food (3.5/5), Service (4.0/5), Value (3.5/5)
– Price: $
– Address: 2974 E Broad St, Columbus, OH 43209-1965
– Read more on Tripadvisor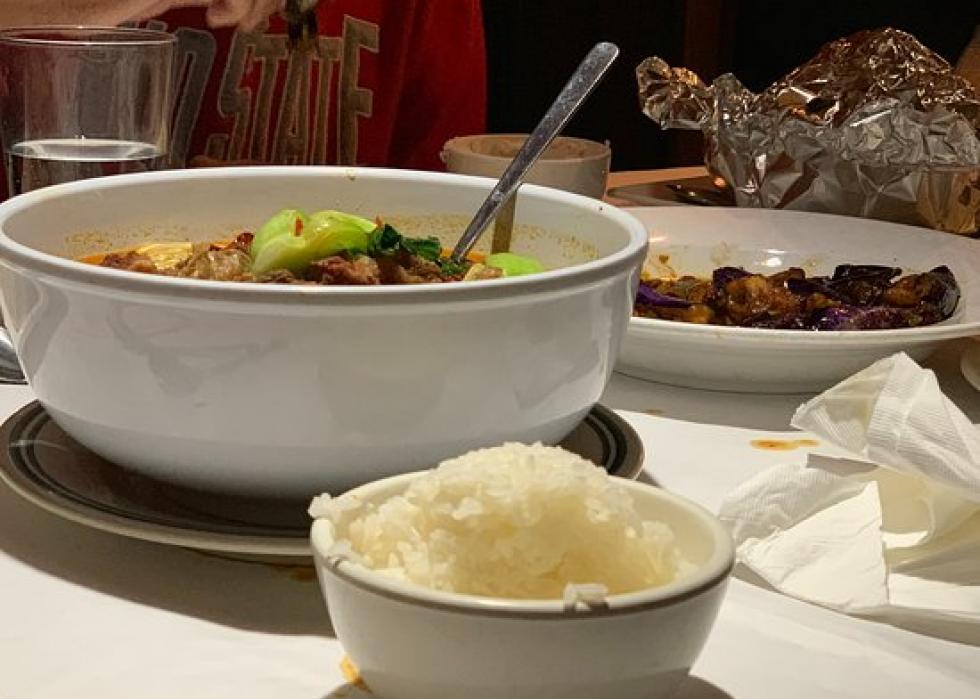 #10. Hong Kong House
– Rating: 4.0 / 5 (20 reviews)
– Detailed ratings: Food (4.0/5), Service (4.5/5), Value (4.0/5)
– Price: $$ – $$$
– Address: 1831 Henderson Rd, Columbus, OH 43220-2501
– Read more on Tripadvisor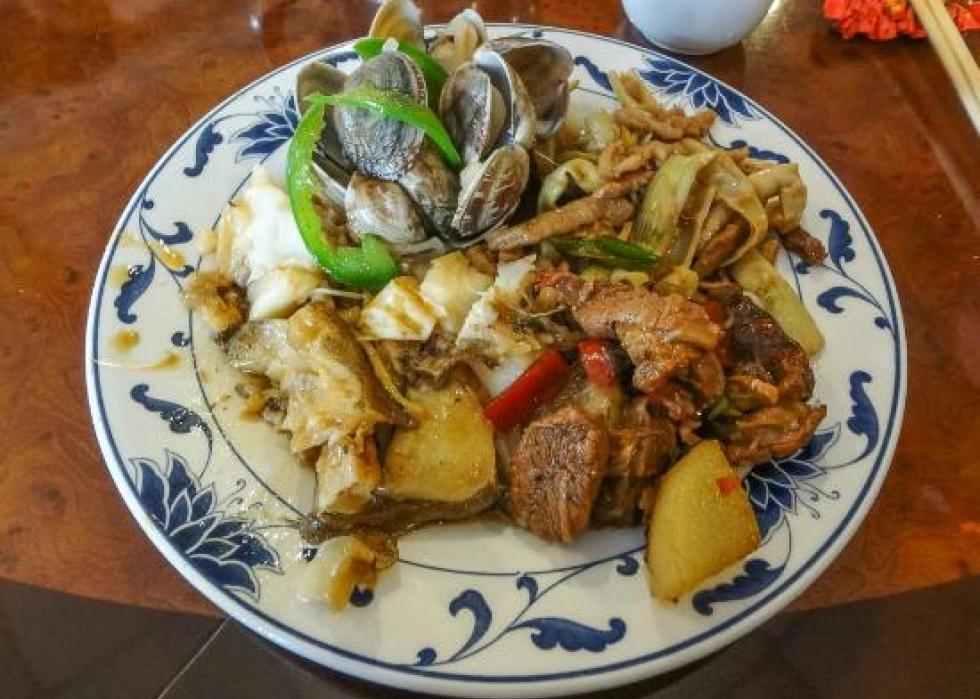 #9. Little Dragons Chinese Restaurant
– Rating: 4.5 / 5 (17 reviews)
– Detailed ratings: not available
– Price: not available
– Address: 1508 Morse Rd, Columbus, OH 43229-6424
– Read more on Tripadvisor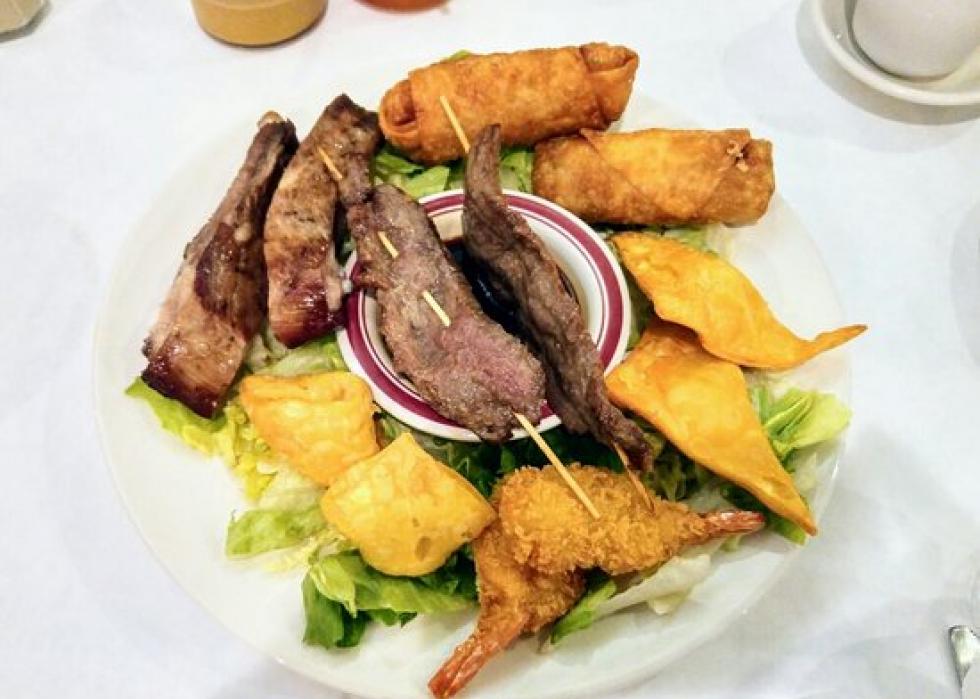 #8. Golden Phoenix Restaurant
– Rating: 5.0 / 5 (16 reviews)
– Detailed ratings: Food (5.0/5), Service (4.5/5), Value (4.5/5)
– Price: $$ – $$$
– Address: 4542 Cleveland Ave, Columbus, OH 43231-5854
– Read more on Tripadvisor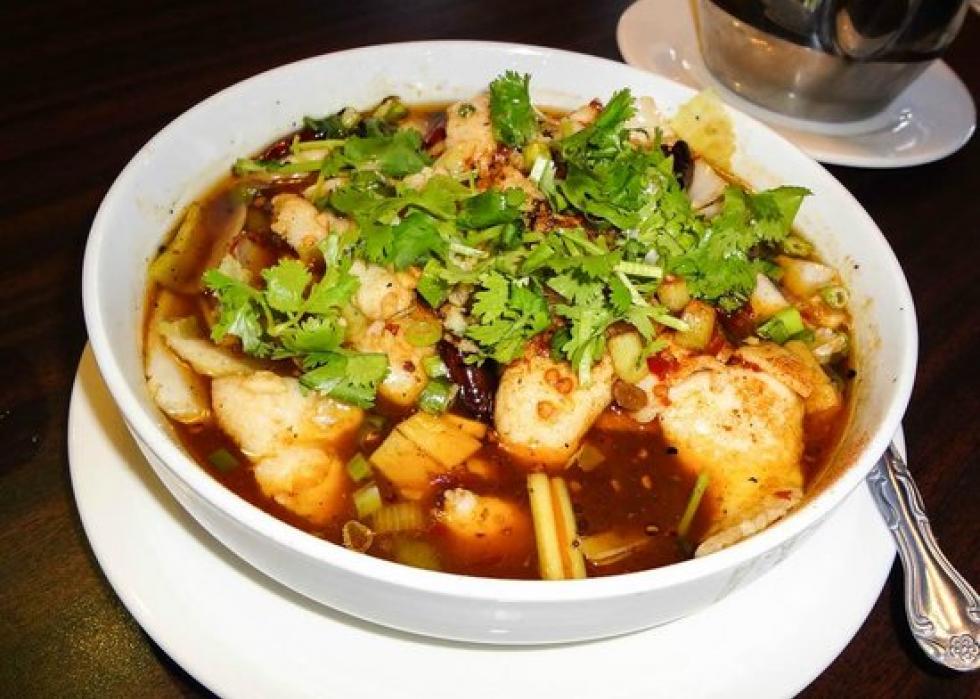 #7. Lucky Dragon Chinese Restaurant
– Rating: 4.0 / 5 (27 reviews)
– Detailed ratings: Food (4.5/5), Service (4.5/5), Value (4.5/5), Atmosphere (4.0/5)
– Price: $$ – $$$
– Address: 2800 N High St, Columbus, OH 43202-1100
– Read more on Tripadvisor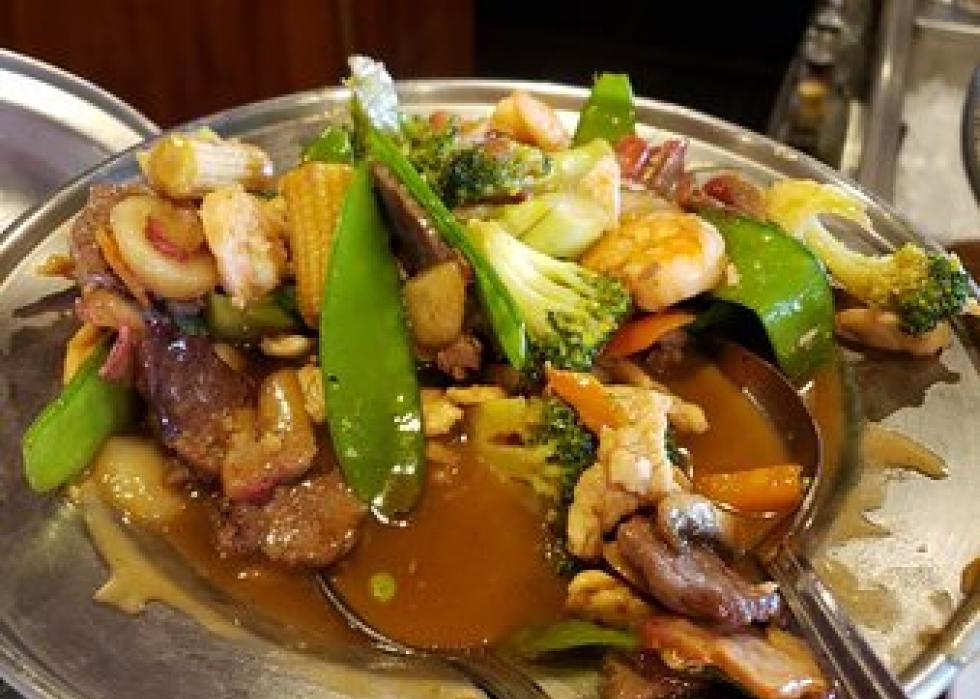 #6. Ding Ho Restaurant
– Rating: 4.0 / 5 (36 reviews)
– Detailed ratings: Food (4.0/5), Service (4.0/5), Value (4.0/5)
– Price: $$ – $$$
– Address: 120 Phillipi Rd., Columbus, OH 43228
– Read more on Tripadvisor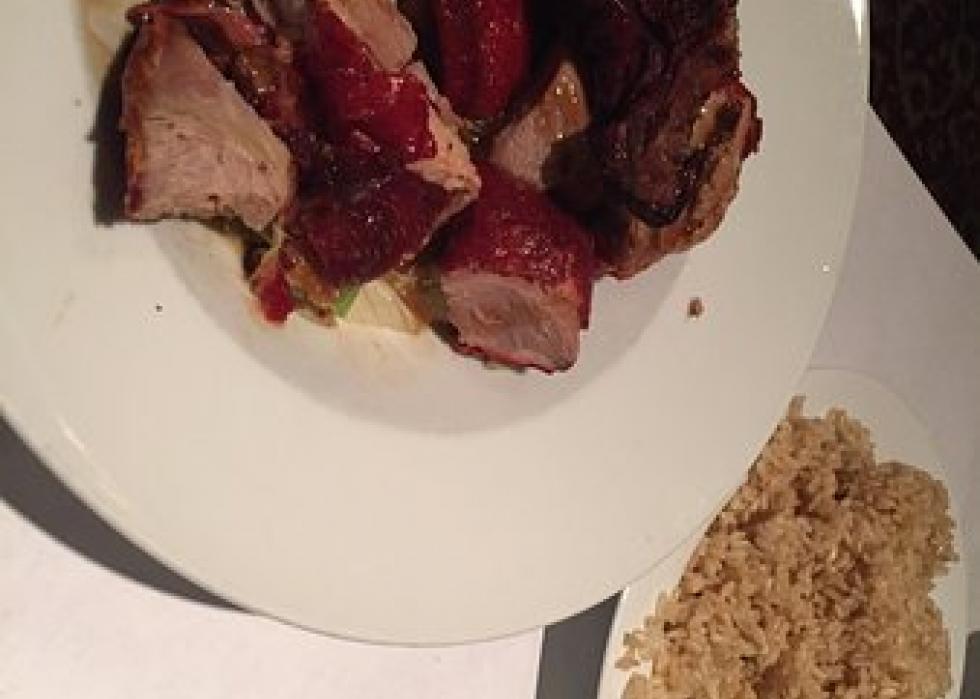 #5. Hunan House Gourmet Chinese
– Rating: 4.0 / 5 (50 reviews)
– Detailed ratings: Food (4.5/5), Service (4.5/5), Value (4.5/5), Atmosphere (5.0/5)
– Price: $$ – $$$
– Address: 2350 E Dublin Granville Rd, Columbus, OH 43229-3507
– Read more on Tripadvisor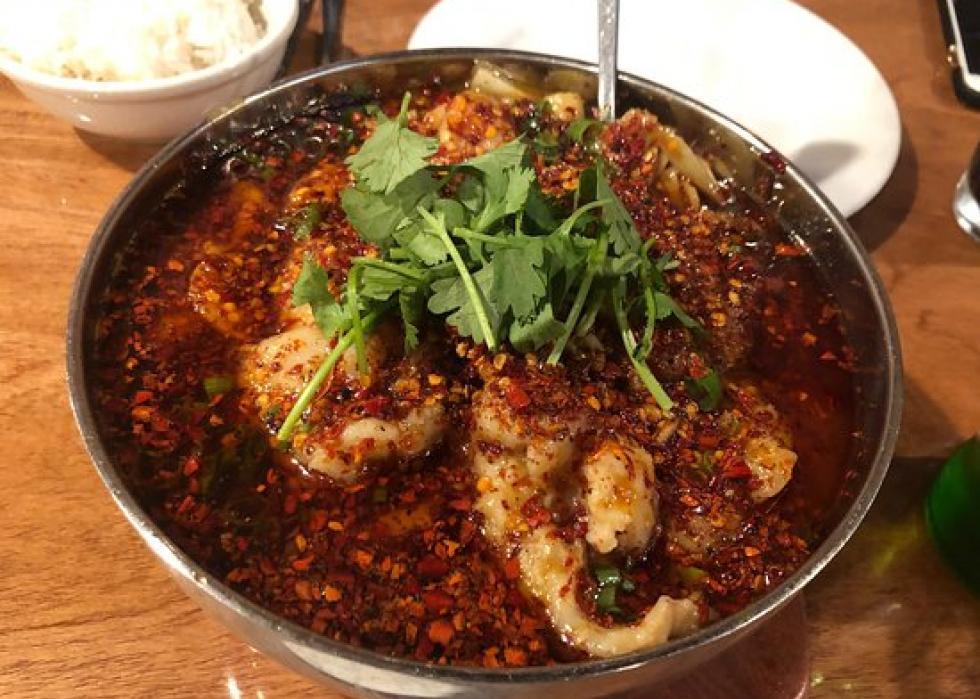 #4. Helen's Asian Kitchen
– Rating: 4.0 / 5 (43 reviews)
– Detailed ratings: Food (4.5/5), Service (4.0/5), Value (4.0/5)
– Price: $$ – $$$
– Address: 1070 E Dublin Granville Rd, Columbus, OH 43229-2503
– Read more on Tripadvisor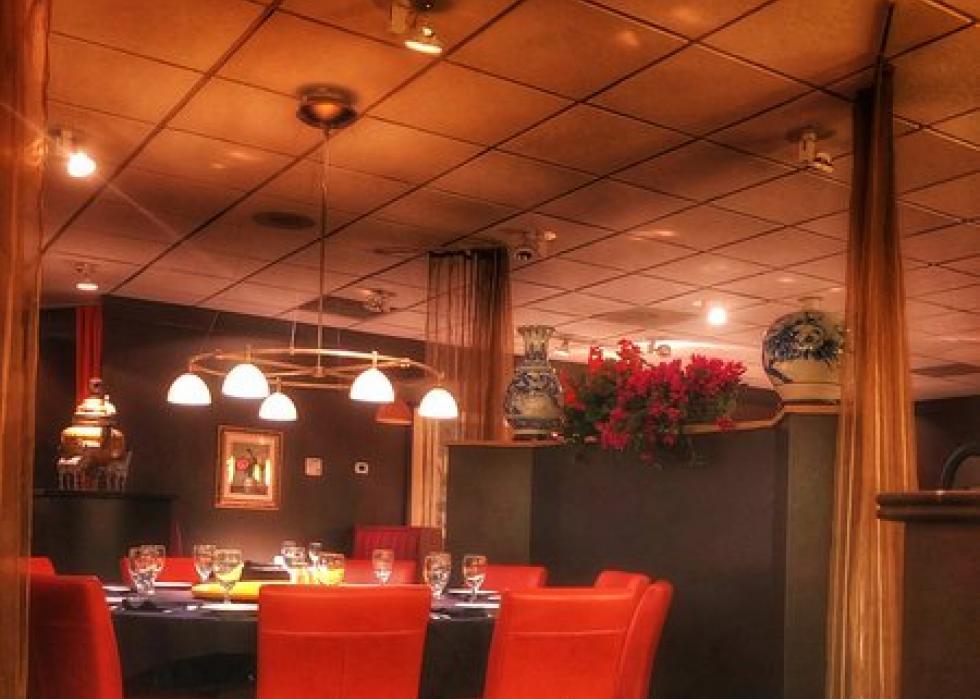 #3. Hunan Lion Gourmet Chinese
– Rating: 4.5 / 5 (80 reviews)
– Detailed ratings: Food (4.5/5), Service (4.5/5), Value (4.5/5), Atmosphere (4.5/5)
– Price: $$ – $$$
– Address: 2038 Bethel Rd, Columbus, OH 43220-1813
– Read more on Tripadvisor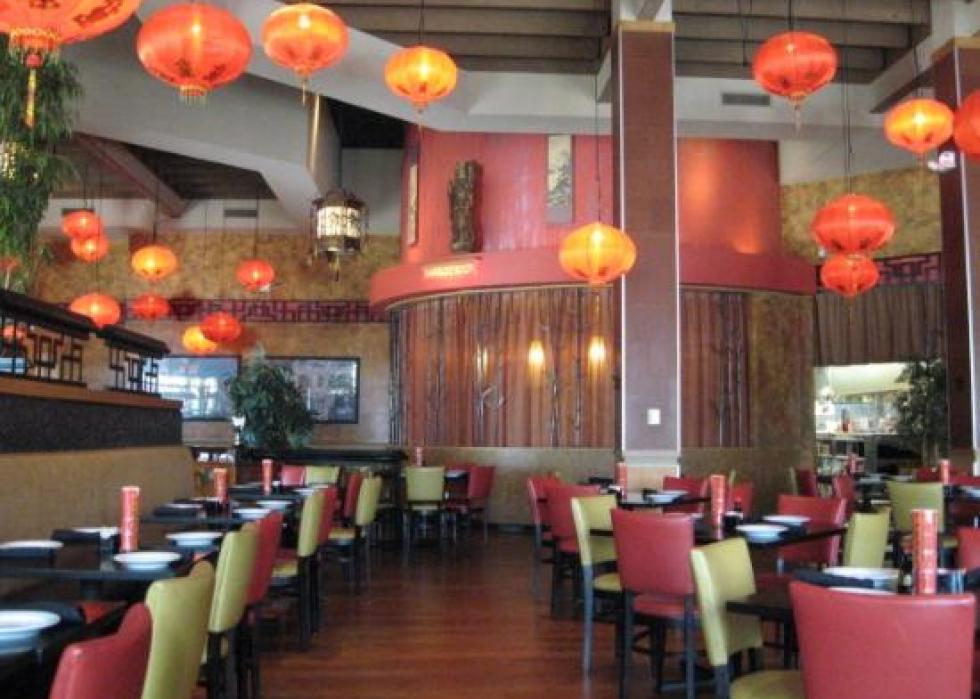 #2. Molly Woo's Asian Bistro
– Rating: 4.0 / 5 (204 reviews)
– Detailed ratings: Food (4.0/5), Service (4.5/5), Value (4.0/5), Atmosphere (4.0/5)
– Price: $$ – $$$
– Address: 1500 Polaris Pkwy Ste 220, Columbus, OH 43240
– Read more on Tripadvisor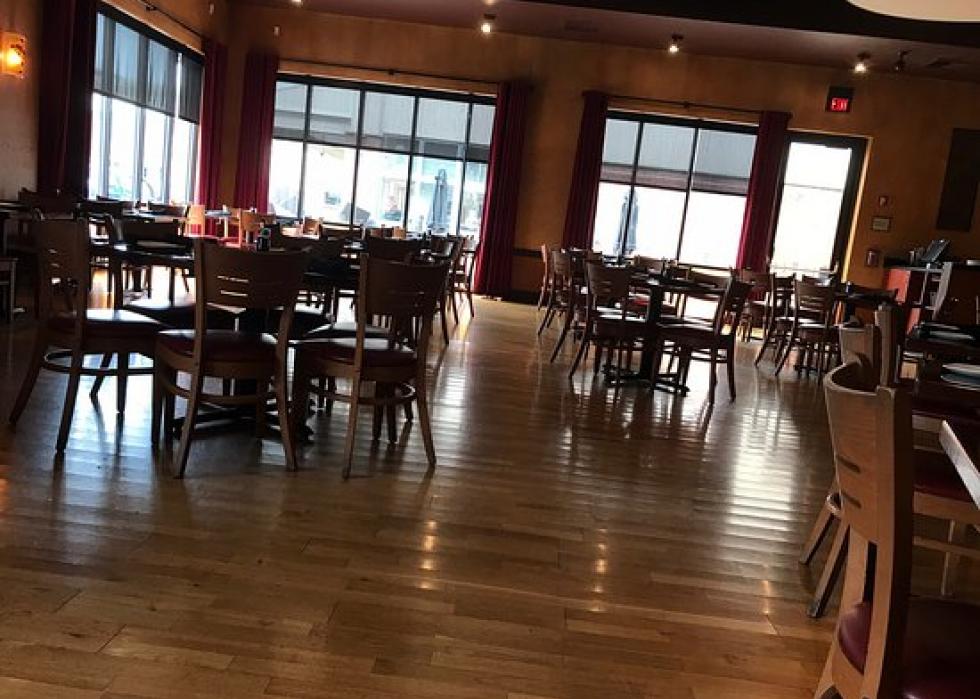 #1. P.F. Chang's
– Rating: 4.0 / 5 (234 reviews)
– Detailed ratings: Food (4.0/5), Service (4.0/5), Value (3.5/5), Atmosphere (4.0/5)
– Price: $$ – $$$
– Address: 4040 Townsfair Way Easton Town Center, Columbus, OH 43219-6069
– Read more on Tripadvisor