More than 80 percent of Lake Superior is still frozen, after surpassing 90 percent cover on March 8 — the fifth time in the past 20 years the large lake has had so much ice.
In the harsh winters of 2013-14 and 2014-15, more than 95 percent of the lake was covered in ice this during early March.
Lake Superior was nearly completely frozen in the winter of 1995-96. The last time ice cloaked 100 percent of the lake was in 1973, according to NOAA.
A NOAA satellite picture from March 7 (pic.twitter.com/EkPlU8rgMH) reveals the extensive ice coverage.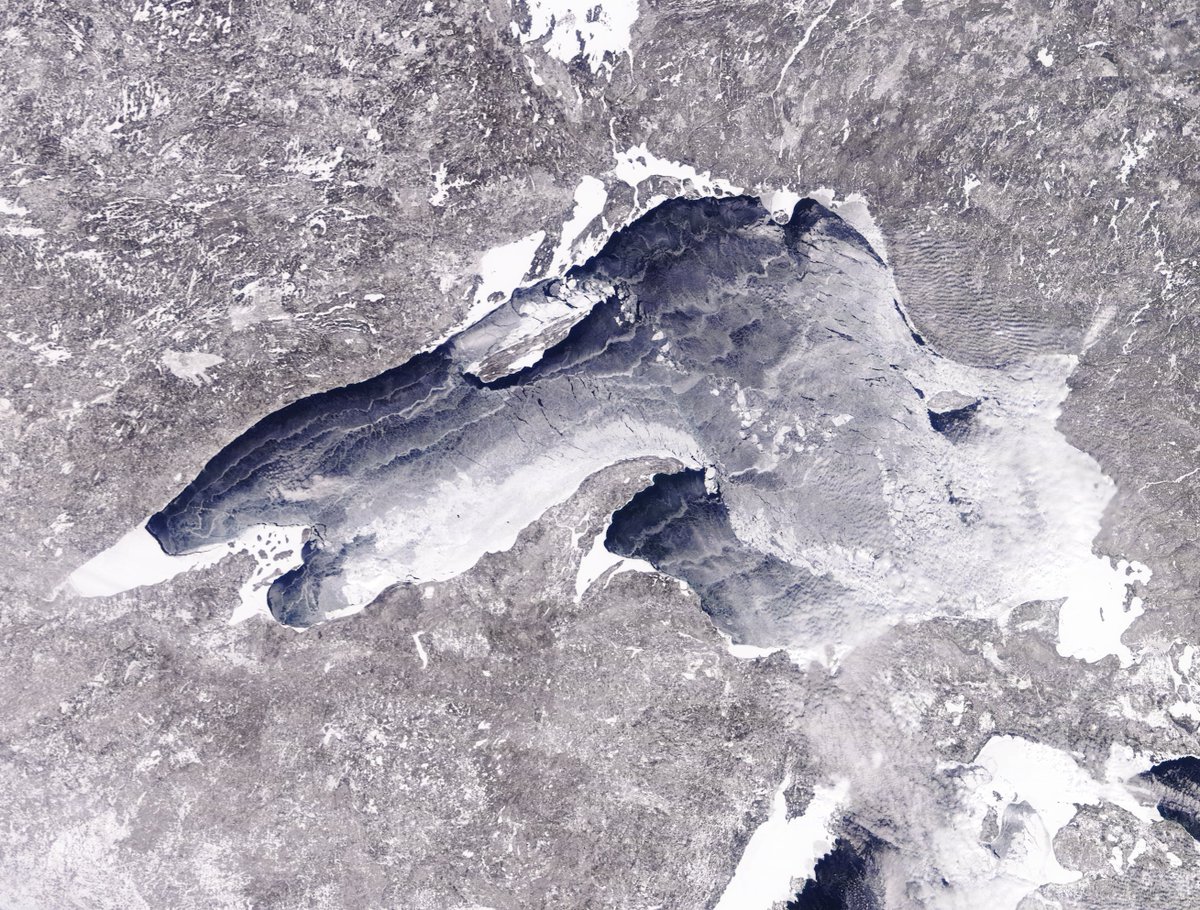 Last year (2018) around this time, half of Lake Superior was ice-covered. In 2016 and 2017, the cover was just 5 percent around March 10 (NOAA).
The entire Great Lakes still has about 70 percent ice coverage, after a harsh winter in the Upper Midwest and northern sections of Michigan.