GlobeNewswire
Eos Z3™ Energy Storage System Selected by Dominion Energy Virginia for Groundbreaking New Pilot Project
Eos to contribute 16 MWh to Dominion Energy's proposed Darbytown Storage Pilot Project in effort to increase energy discharge duration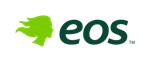 News provided by
Eos Energy Enterprises, Inc.
Sep 19, 2023, 10:00 AM ET
EDISON, N.J., Sept. 19, 2023 (GLOBE NEWSWIRE) -- Eos Energy Enterprises, Inc. (NASDAQ: EOSE) ("Eos"), a leading provider of safe, scalable, efficient, and sustainable zinc-powered long-duration stationary energy storage systems, has been selected by Dominion Energy Virginia (Dominion Energy) to provide 16 MWh of storage to participate in a groundbreaking pilot project that is expected to strengthen the resiliency of the region's electrical grid. 

The Darbytown Storage Pilot Project would measure the performance of the Eos Z3™ zinc-hybrid energy storage system across multiple use cases. Eos's manufactured in America system is focused on providing safe, reliable, and flexible long-duration storage that is critical to efficiently harness power from clean energy sources like wind and solar. The Eos Z3 energy system strives to address the intermittency of renewable energy by storing energy when there is excess supply and then discharging that energy when the sun is not shining, or the wind is not blowing. In this project, the Eos Z3 system's primary use case would provide Dominion Energy customers with four hours of discharge capacity; however, the Eos Z3 battery provides the flexibility to be configured for discharging energy across a wide operating range that can be as little as three hours and up to twelve hours.
"We are proud to have been selected for this critical project. Eos was founded on the belief that renewable energy sources require long duration storage to fully maximize their contribution to the energy mix. Dominion Energy understands that challenge and also that meeting those needs requires multiple storage technologies," said Marshall Chapin, Chief Customer Officer of Eos Energy Enterprises. "We're excited for the opportunity to showcase the performance of our zinc-hybrid Eos Z3 energy system to one of the country's premier utilities, Dominion Energy."
"Battery storage is a key component in making the grid increasingly clean," said Ed Baine, President of Dominion Energy Virginia. "We are excited about this pilot project and partnering with Eos Energy Enterprises on its zinc-hybrid technology, which provides a safer alternative to conventional lithium-ion batteries."
If approved by both the Virginia State Corporation Commission (SCC) and Henrico County, construction on the project would begin at the Darbytown Power Station by late 2024 and be operational by late 2026. The total project would store up to 11 MW of electricity and power up to 2,750 homes in the region, with Eos contributing 4 MW or 16 MWh.
The Darbytown project, proposed in a filing made on September 18th to the Virginia State Corporation Commission (SCC), comes as Dominion is in the process of developing the largest offshore wind project in the U.S. and continuing to grow the second-largest solar power fleet nationwide.
In addition to a longer duration, Eos Z3 batteries present several other advantages over more traditional energy storage systems. Eos Z3™ modules are inherently nonflammable. With a water-based electrolyte and flame-retardant polymer framing, there's minimal risk of thermal runaway. When fully charged, they're at most mildly acidic (pH 2-4 range). Even when overcharged, the predominant outgassing component is water vapor. 
About Eos Energy Enterprises
Eos Energy Enterprises, Inc. is accelerating the shift to clean energy with positively ingenious solutions that transform how the world stores power. Our breakthrough Znyth™ aqueous zinc battery was designed to overcome the limitations of conventional lithium-ion technology. Safe, scalable, efficient, sustainable—and manufactured in the U.S—it's the core of our innovative systems that today provide utility, industrial, and commercial customers with a proven, reliable energy storage alternative for 3- to 12-hour applications. Eos was founded in 2008 and is headquartered in Edison, New Jersey. For more information about Eos (NASDAQ: EOSE), visit eose.com.
About Dominion Energy 
About 7 million customers in 15 states energize their homes and businesses with electricity or natural gas from Dominion Energy (NYSE: D), headquartered in Richmond, Va. Dominion Energy is committed to safely providing reliable, affordable, and sustainable energy and to achieving Net Zero emissions by 2050. Please visit DominionEnergy.com to learn more. 

Forward-Looking Statements / Disclaimer
This press release includes certain statements that may constitute "forward-looking statements" within the meaning of the "safe harbor" provisions of the Private Securities Litigation Reform Act of 1995. Forward-looking statements include, but are not limited to, statements that refer to the Darbytown Storage Pilot Project and the approvals remaining in connection with the Darbytown project, including timing and related statements, forecasts or other characterizations of future events or circumstances, including any underlying assumptions. The words "anticipate," "believe," "continue," "could," "estimate," "expect," "intends," "may," "might," "plan," "possible," "potential," "predict," "project," "should," "would" and similar expressions may identify forward-looking statements, but the absence of these words does not mean that a statement is not forward-looking. Factors which may cause actual results to differ materially from current expectations include, but are not limited to: changes adversely affecting the business in which we are engaged; our ability to forecast trends accurately; our ability to secure final approval of a loan guarantee from the Department of Energy or the timing and final amount of any loan; our ability to generate cash, service indebtedness and incur additional indebtedness; our ability to secure financing to continue expansion; our ability to secure grants or other federal, state and local investment; our ability to secure satisfactory intercreditor arrangements or modifications with respect to our existing debt financings; our customer's ability to secure project financing; our ability to develop efficient manufacturing processes to scale and to forecast related costs and efficiencies accurately, and to secure labor; fluctuations in our revenue and operating results; competition from existing or new competitors; the failure to convert firm order backlog and pipeline to revenue; the failure to sufficiently reduce manufacturing costs, potential delays in the launch of our Eos Z3 battery; inefficient implementation of the Inflation Reduction Act of 2022; the amount of final tax credits available to our customers or to Eos pursuant to the Inflation Reduction Act; risks associated with security breaches in our information technology systems; the risk of a government shutdown as Eos remains in due diligence on its loan application with the U.S. Department of Energy Loan Programs Office or while we await approval and funding of any loan guarantee; risks related to legal proceedings or claims; risks associated with evolving energy policies in the United States and other countries and the potential costs of regulatory compliance; risks associated with changes in federal, state, or local laws; risks associated with potential costs of regulatory compliance; risks associated with changes to U.S. trade policies; risks resulting from the impact of global pandemics, including the novel coronavirus, Covid-19; our ability to maintain the listing of our shares of common stock on NASDAQ; our ability to grow our business and manage growth profitably, maintain relationships with customers and suppliers and retain our management and key employees; risks related to the adverse changes in general economic conditions, including inflationary pressures and increased interest rates; risk from supply chain disruptions and other impacts of geopolitical conflict; changes in applicable laws or regulations; the possibility that Eos may be adversely affected by other economic, business, and/or competitive factors; other factors beyond our control; risks related to adverse changes in general economic conditions and other risks and uncertainties. The forward-looking statements contained in this press release are also subject to additional risks, uncertainties, and factors, including those more fully described in Eos's most recent filings with the Securities and Exchange Commission, including Eos's most recent Annual Report on Form 10-K and subsequent reports on Forms 10-Q and 8-K. Further information on potential risks that could affect actual results will be included in the subsequent periodic and current reports and other filings that Eos makes with the Securities and Exchange Commission from time to time. Moreover, Eos operates in a very competitive and rapidly changing environment, and new risks and uncertainties may emerge that could have an impact on the forward-looking statements contained in this press release. Forward-looking statements speak only as of the date they are made. Readers are cautioned not to put undue reliance on forward-looking statements, and, except as required by law, Eos assumes no obligation and does not intend to update or revise these forward-looking statements, whether as a result of new information, future events, or otherwise.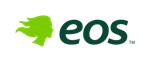 NOTE: This content is not written by or endorsed by "WCMH", its advertisers, or Nexstar Media Inc.
For inquiries or corrections to Press Releases, please reach out to GlobeNewswire.