GlobeNewswire
Lightstar Renewables' Lucy Bullock-Sieger named one of Grist's 50 Climate and Justice Fixers

News provided by
Lightstar Renewables
Sep 19, 2023, 9:00 AM ET
Traditional territories of the Massachusett and Pawtucket People / Boston, Massachusetts, Sept. 19, 2023 (GLOBE NEWSWIRE) -- Lucy Bullock-Sieger, a solar advocate and Vice President of Strategy at Lightstar Renewables, a greenfield community solar developer and long-term owner and operator of community solar farms, has been selected as a 2023 Grist 50 Fixer for science and energy. Lucy has been recognized for her pivotal role in equitable climate policy and strategy that is accelerating the clean-energy transition.

Lucy's leadership has been instrumental in advancing equitable access to clean energy through community solar and agrivoltaics for tens of thousands across the US with a substantial pipeline of projects in development. With Lightstar, Lucy leads a team that engages communities to push for innovative policy implementation enabling farming + solar projects across the country.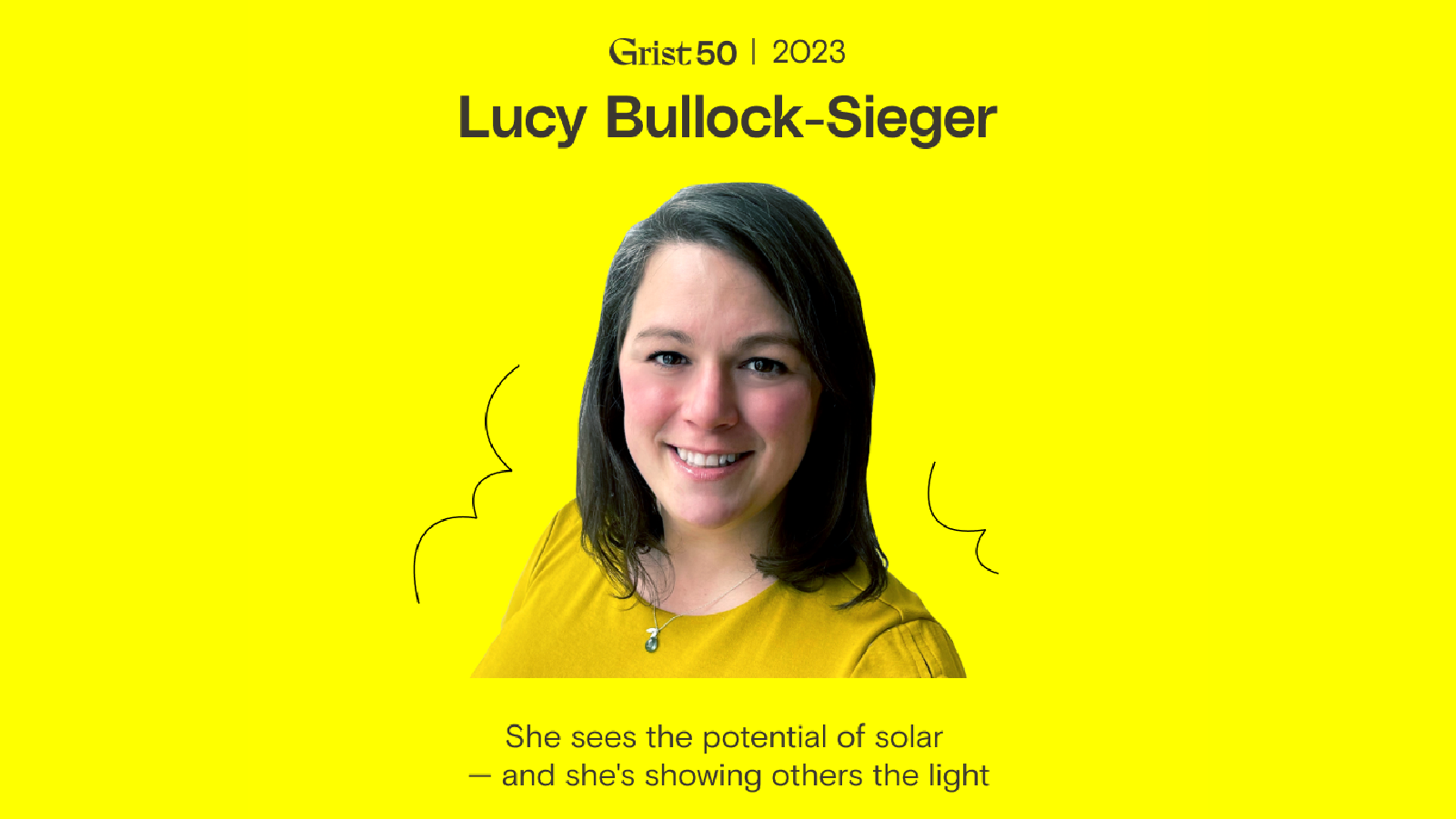 Grist, a non-profit online magazine, celebrates 50 climate leaders that are driving change to solve our planet's biggest challenges each year with its Grist 50 Fixer list. Collectively, their work shows what a vibrant, diverse climate movement looks like, and how everyone has a place in it.
"Cleaning the grid is not just about the megawatts — generating clean energy also requires stewarding the land and helping to build resilient communities," said Lucy Bullock-Sieger, Vice President of Strategy, Lightstar Renewables. "We know that solar doesn't have to take farmland out of production — both crops and solar energy can be harvested at the same time — and I'm happy to stir the pot on policy to push the industry and others towards our ultimate goal of transitioning to clean energy. I'm thankful to be in good company on the Grist 50 and among peers at Lightstar that are pushing the boundaries to find the best solutions to our climate crisis - right now" she added.
At Lightstar, Lucy leads strategy for current and new markets, regulatory policy, government affairs, and marketing. Lucy works closely with advocacy organizations, industry colleagues, legislators, and administration officials across Lightstar markets to advocate for sustainable and equitable solar program policy. 
Among Lucy's many notable achievements, stand-outs are when she and her team helped the first towns in New York to change their bylaws to allow for agrivoltaic solar, when previously solar had been prohibited on agricultural soil. Lucy also spearheaded the passage of landmark legislation in New Jersey, making it the home of the largest state agrivoltaics program in the nation. Lucy and her team have supported the passage of preferential tax policies and incentives for agrivoltaics across the country. 
About Lightstar Renewables
Lightstar Renewables is a greenfield community solar developer and long-term owner and operator of community solar farms across the  US. Currently Lightstar is active in 12 states with a pipeline of over 1000 Megawatts (MWs) and growing. Founded by a seasoned team of solar developers, our mission is to build solar for the land and community. We are the leading greenfield developer in the industry in community solar development that integrates local ecology and agriculture with every project. Stewarding the land and the communities and providing cheaper clean energy access to all is key to the success of the clean energy transition.

Yulu PR
lightstar@yulupr.com 
604.558.1656

NOTE: This content is not written by or endorsed by "WCMH", its advertisers, or Nexstar Media Inc.
For inquiries or corrections to Press Releases, please reach out to GlobeNewswire.