GlobeNewswire
Adhera Therapeutics to Collaborate with Alberta Diabetes Institute, University of Alberta to Initiate Clinical Trial of MLR-1023 in Type 1 Diabetes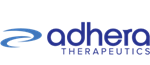 News provided by
Adhera Therapeutics, Inc.
Jan 25, 2023, 9:00 AM ET
Data will be instrumental in upcoming Phase 2 clinical trial of MLR-1023, Adhera's novel Type 1 Diabetes drug candidate
Company moving forward with application to transition from OTC to NASDAQ
Baton Rouge, LA, Jan. 25, 2023 (GLOBE NEWSWIRE) -- Adhera Therapeutics, Inc. (OTCQB: ATRX) ("Adhera" or the "Company"), a clinical stage biopharmaceutical company, is pleased to announce that the Company is to commence a dose finding study of MLR-1023 (tolimidone) in Type 1 Diabetes in collaboration with the Alberta Diabetes Institute ("ADI") at the University of Alberta ("U of A"), located in Edmonton, Alberta, Canada.
The Company and U of A are finalizing the details of the trial, which are expected to be released shortly. The results of the study will also be utilized to optimize the dose range used in Adhera's forthcoming Phase 2 multi-center clinical trial of MLR-1023 in Type 1 Diabetes.
It is anticipated that the ADI will also participate in the multi-center study.
"The Alberta Diabetes Institute is Canada's largest stand-alone research facility dedicated to translating discovery science into health solutions for the prevention and cure of diabetes and created the global standard for diabetes treatment with the Edmonton Protocol two decades ago. We are honored to be collaborating with an institution of this stature," said Dr. Zahed Subhan, Chief Executive Officer of Adhera Therapeutics.
"Given the pioneering work of Dr. Jean Buteau directed towards the identification of novel molecular mechanisms regulating beta-cell mass expansion in diabetes, the company believes that the Alberta Diabetes Institute is ideally positioned to continue development work on MLR-1023," added Dr Subhan.
MLR-1023, a lyn kinase activator with potent beta cell proliferation activity, has demonstrated exceptional clinical safety and tolerability in over 700 patients in Phase 2a and Phase 2b Type 2 diabetes studies. Adhera will focus its initial clinical trials on patients with Type 1 Diabetes where the Company can benefit from several factors, including the existing safety profile, which is expected to undergird the drug candidate moving directly into Phase 2 clinical trials and a shorter and less expensive clinical pathway compared to Type 2 Diabetes. Independent research has demonstrated robust therapeutic effects of MLR-1023 in Type 1 Diabetes preclinical models. There is a large addressable market due to the lack of alternative treatment options in Type 1 Diabetes aside from insulin injections or an insulin pump.
In Type 1 Diabetes patients, the pancreas produces little to no insulin. At a cellular level, the immune system attacks pancreatic beta cells that produce insulin, leaving the patient with deficient levels of insulin to control blood glucose and a resulting dependency on exogenous insulin. Approximately 20-30 percent of Type 1 Diabetes patients have demonstratable amounts of beta cell mass as determined by detectable amount of the insulin synthesis byproduct, C-peptide. Research indicates the potential for MLR-1023 to induce proliferation of a patient's remaining beta cells. Adhera, alongside independent researchers, hypothesize that if the beta cell mass can be expanded in the C-peptide positive patient population, it may be possible to either reduce or eliminate the exogenous insulin requirement.
In addition to the U of A trial, the company is pleased to inform shareholders that progress is being made towards filing an application to uplist to the NASDAQ, a milestone that should yield additional liquidity and allow the Company to secure financing for clinical trials for both MLR-1019 for Parkinson's Disease and MLR-1023 for Type 1 Diabetes," said Andrew Kucharchuk, Chief Operating Officer of Adhera Therapeutics.
About Adhera Therapeutics
Adhera Therapeutics is a clinical stage biopharmaceutical company focused on identifying advanced drug candidates that may qualify for accelerated developmental pathways. The Company has two drug candidates, MLR-1019 and MLR-1023. Adhera is developing MLR-1023 (tolimidone) as a new drug for Type I Diabetes with a focus on C-peptide positive patients. Adhera also has exclusive rights to develop MLR-1023 for Non-Alcoholic Steatohepatitis (NASH) and pulmonary inflammation diseases and conditions. MLR-1023, a lyn kinase activator, has demonstrated exceptional clinical safety and tolerability in over 700 patients in Phase 2a and Phase 2b Type 2 diabetes studies. MLR-1019 (armesocarb) is a new class of drug for Parkinson's Disease and is believed by the Company to represent the only drug to address both movement and non-movement symptoms of Parkinson's Disease. Armesocarb is the active enantiomer in mesocarb, a drug marketed in Europe for 37 years for various psychiatric and central nervous system indications. In addition to advancing both drug candidates in Phase 2 clinical trials, the Company remains active in exploring other advanced drug development opportunities while maintaining its legacy assets, including CEQ508, an oral delivery of small interfering RNA (siRNA) against beta-catenin, to suppress polyps in the precancerous syndrome and orphan indication Familial Adenomatous Polyposis (FAP).
Forward Looking Statements
This press release contains forward-looking statements as defined by the safe harbor provisions of the Private Securities Litigation Reform Act of 1995 including the anticipated benefits of the Company's compounds, the initiation of Phase 2 trials, execution of license agreements, completion of a financing and the amount of proceeds, if any, from the contemplated financing and future collaborative opportunities. Forward-looking statements involve risks, uncertainties and assumptions that could cause Adhera Therapeutics' actual results and experiences to differ materially from anticipated results and expectations expressed in these forward looking statements. Adhera Therapeutics has in some cases identified forward-looking statements by using words such as "anticipates," "believes," "hopes," "estimates," "looks," "expects," "plans," "intends," "goal," "potential," "may," "suggest," and similar expressions. Among other factors that could cause actual results to differ materially from those expressed in forward-looking statements are Adhera Therapeutics' need for, and the availability of, substantial capital in the future to fund its operations and research and development, the ability to agree upon the terms of the proposed financing with potential investors and existing noteholders and close on it, general risks in obtaining approval to initiate clinical trials, safety or efficacy issues arising during the trials, and the ultimate risks in reaching the commercialization stage. A more complete description of these risk factors is included in Adhera Therapeutics filings with the Securities and Exchange Commission. You should not place undue reliance on any forward-looking statements. Adhera Therapeutics undertakes no obligation to release publicly the results of any revisions to any such forward-looking statements that may be made to reflect events or circumstances after the date of this press release or to reflect the occurrence of unanticipated events, except as required by applicable law or regulation.
INVESTOR AND MEDIA CONTACT:
Adhera Therapeutics, Inc.
Andrew Kucharchuk
Chief Business Officer
akucharchuk@adherathera.com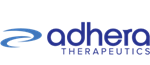 For inquiries or corrections to Press Releases, please reach out to GlobeNewswire.