GlobeNewswire
U.S. Payments Forum Announces 2023 Steering Committee
Committee comprised of payments leaders from top organizations will guide Forum priorities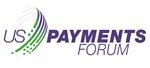 News provided by
U.S. Payments Forum
Jan 25, 2023, 9:00 AM ET
REDWOOD CITY, Calif., Jan. 25, 2023 (GLOBE NEWSWIRE) -- The U.S. Payments Forum today announces its 2023 Steering Committee and Officers. The group serves as a leadership organization within the Forum, essential in enabling efficient, timely and effective implementation of emerging and existing payment technologies in the U.S. market and beyond. The group is comprised of payments leaders representing top global and domestic payment networks, merchants, issuers, acquirers and industry suppliers.

The following members have been elected as Steering Committee officers for 2023: 
Chair: Manish Nathwani, SHAZAM
Vice chair: Joe Vasterling, Best Buy
Treasurer: Keri Crane, Jack Henry™
Secretary: Itai Sela, B2 Payments Solutions
The newly elected and returning 2023 U.S. Payments Forum Steering Committee members are:
| | |
| --- | --- |
| Maureen Elworthy, J.P. Morgan | Preeti Kanwal, American Express |
| Simon Hurry, Visa | Trent Addington, Walmart |
| Roberto Cárdenas, Global Payments | Scott Haney, Woodforest National Bank |
| Manish Nathwani, SHAZAM | Roberta Braum, Starbucks |
| Joe Vasterling, Best Buy | Nancy Morgan, The Kroger Co. |
| Brett Chemaly, Discover® Financial Services | Erica Humiston, Target |
| Mike Yu, UnionPay | Deb Baxley, PayGility Advisors |
| Keri Crane, Jack Henry™ | Berke Baydu, Mastercard |
| Lillie Platko, FIS | Terry Mahoney, W. Capra Consulting Group |
| Sara Walsh, Bank of America | Nick Pisarev, Giesecke+Devrient |
| Itai Sela, B2 Payments Solutions | Heather Hatch, PAX Technology |
| Chris Roberts, Wells Fargo | Andy Patania, Elavon |
"Cross-industry cooperation and the acceleration of payments innovation are critical to our organization's mission," said Jason Bohrer, executive director of the U.S. Payments Forum. "Through their dedication and leadership, members of the Steering Committee enable the Forum to create educational resources, empowering stakeholders to embrace forward-looking payment technologies that make transactions more frictionless and secure. We are grateful to our new and returning Steering Committee members and officers for their commitment to the industry."
The Steering Committee manages the Forum and guides the priorities of the organization and its working committees, including ATM, Communication and Education, Debit Routing, Electric Vehicle (EV) Open Payments, Mobile and Touchless Payments, Payments Fraud, Petroleum, Testing and Certification and Transit Contactless Open Payments. Some of the Forum's activities include identifying and providing guidance on implementation challenges, developing best practices for the implementation of payments technologies, providing industry education and creating deliverables such as white papers and webinars for industry stakeholders.
Additional information about the Steering Committee is available on the U.S. Payments Forum website.
About the U.S. Payments Forum
The U.S. Payments Forum is a cross-industry body that brings stakeholders together on neutral ground to enable efficient, timely and effective implementation of emerging and existing payment technologies. This is achieved through education, guidance and alternative paths to adoption. The Forum is the only non-profit organization whose membership includes the whole payments ecosystem, ensuring that all stakeholders have the opportunity to coordinate, cooperate on and have a voice in the future of the U.S. payments industry. The organization operates within the Secure Technology Alliance, an association that encompasses all aspects of secure digital technologies.
About the Secure Technology Alliance
The Secure Technology Alliance is the digital security industry's premier association. Through its U.S. Payments Forum, Identity and Access Forum and its collaborative working groups, the Alliance fosters open dialogue among industry stakeholders to explore and develop secure technology innovations in the payments, identity and access markets. By collaborating on education and guidance, the Alliance helps enable efficient, timely and effective implementation of large-scale, disruptive technologies. For more information, please visit https://www.securetechalliance.org.
Contact
Sherlyn Rijos-Altman
Montner Tech PR
203-226-9290
srijos@montner.com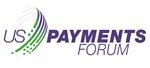 For inquiries or corrections to Press Releases, please reach out to GlobeNewswire.