GlobeNewswire
VR Office solution Arthur announces the 'New Realities - New Productivity' update

News provided by
Arthur Technologies Inc.
Jan 24, 2023, 9:00 AM ET
The platform is a leading enterprise collaboration solution. The 'New Realities – New Productivity' update is the 2nd update of the New Realities series. It is expected to further improve the productivity, accessibility, and overall experience of enterprise collaboration.

SAN MATEO, Calif., Jan. 24, 2023 (GLOBE NEWSWIRE) -- Arthur is a leading virtual reality (VR) office provider that enables enterprises to create large-scale virtual offices with advanced, fully immersive, and collaborative environments. Today, Arthur announces the 'New Realities – New Productivity' update with three cornerstone features. This update further improves Arthur's leading position to leverage the arrival of truly enterprise-ready VR headsets and capture the expanding interest of enterprises in virtual collaboration.
One of the cornerstone features is the web viewer which will allow enterprises to join their Arthur VR offices directly from their browser. While Arthur maintains that the in-VR experience of the platform is the pinnacle, the web viewer expands the possibilities and allows clients to include team members and clients without access to VR headsets. Even though headset use is growing globally, access to headsets is nowhere near as widespread as computers. The ability to access the Arthur VR office from a work laptop is expected to significantly improve ease of access and make the business metaverse more accessible for enterprises.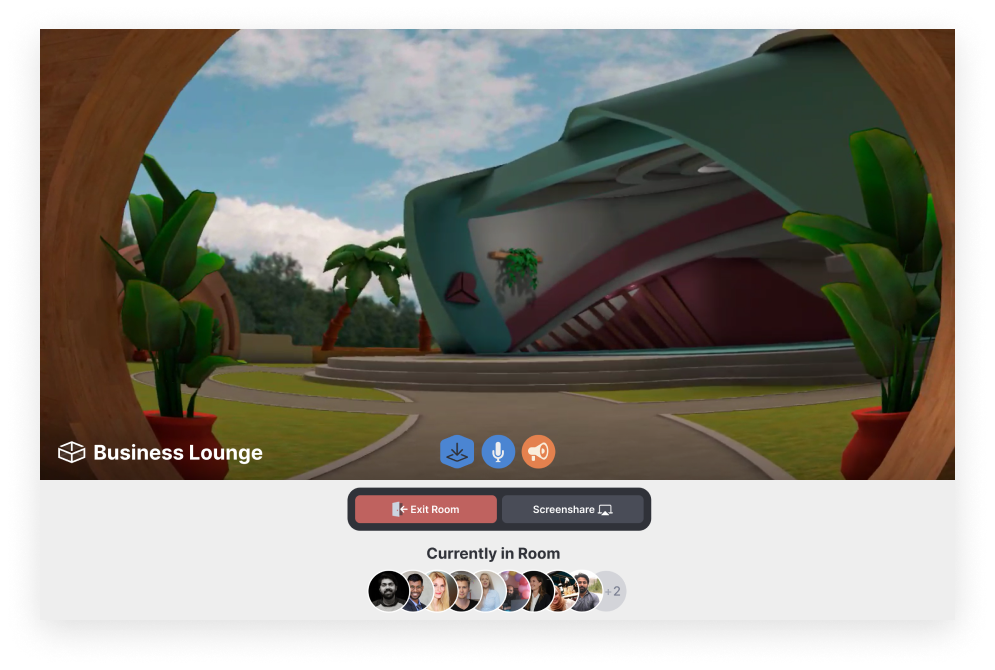 Arthur Web viewer: Join productive VR meetings directly from your browser
Another cornerstone feature that improves accessibility and productivity in VR is the new workstation feature which allows users to seamlessly access their laptop and desktop screens in Arthur via a companion app. The ability to easily transfer content between the leading work device for many, i.e. a computer, and the Arthur virtual office will improve interoperability. Such interoperability is expected to expand the use cases and their benefit in day-to-day use through the integration of VR collaboration in the day-to-day workflow. Further, using the mixed reality features to pair the workstation with a keyboard will create the ultimate productivity experience.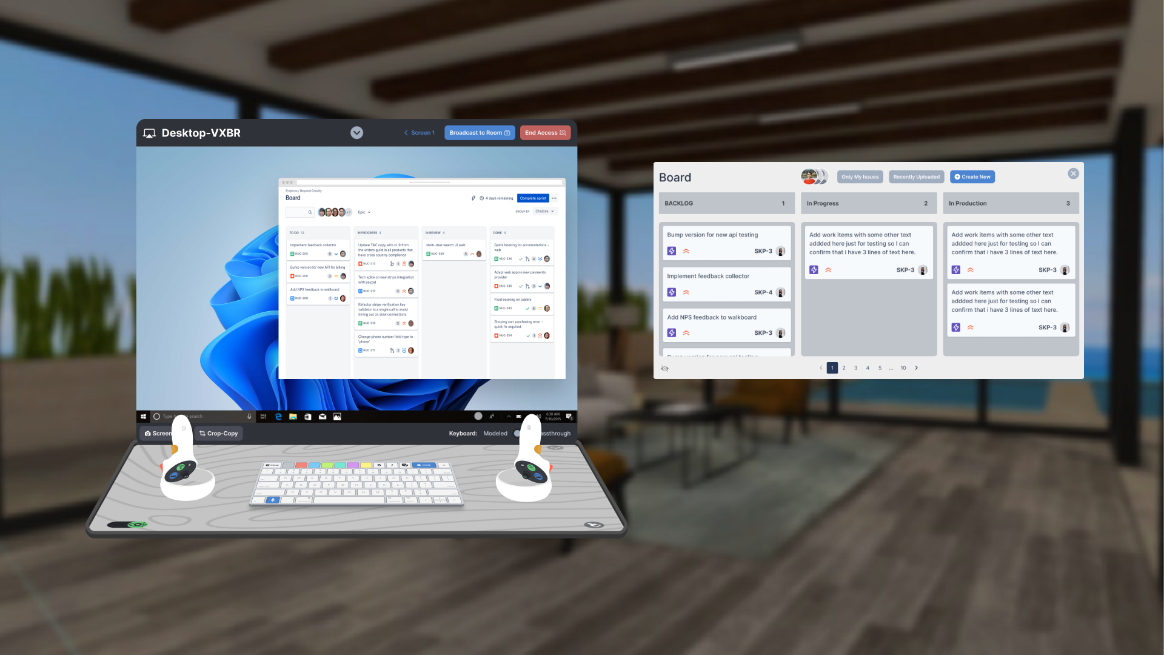 Arthur Workstation: Seamlessly access and transfer materials between your work computer and VR
The third cornerstone feature is the full body avatar, complete with the option of face and eye tracking. Arthur's photorealistic avatars have already garnered praise from their clients for how realistic they make the VR meetings. This update will significantly improve that realism to provide an unparalleled immersive experience for working, collaboration and training across an increasingly remote workforce.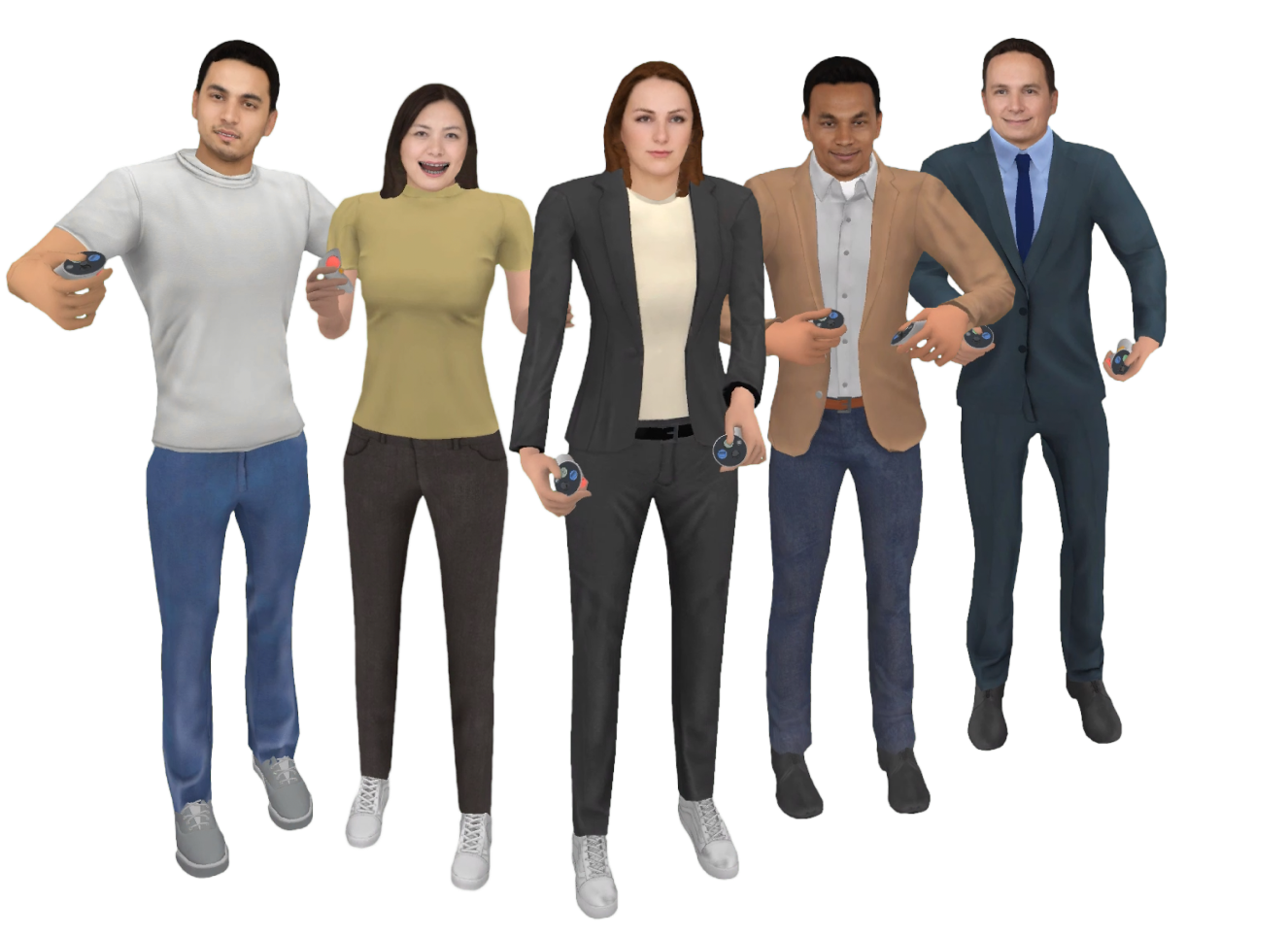 Arthur Avatars: Latest generation of photorealistic Arthur avatars with a full body and expressions. No artificial rendering is involved; see it in Arthur as you see it here.
Arthur has been at the forefront of innovation in the VR collaboration space since 2016 when the company piloted the first versions of its solution. Led by its Founder and CEO, Christoph Fleischmann, Arthur has continued to build a strong product, team, and understanding of enterprise needs from a VR office solution. Today, Arthur provides a range of Fortune 500 businesses and international organizations with a VR office solution focused on enabling the best remote productivity and opening new ways of working. Arthur, in combination with the new generation of enterprise-ready VR headsets like the Meta Quest Pro, can help break the duality of physical office work and videoconferencing, and enable a new way of working that gives people the flexibility of work location without affecting their productivity. Arthur's top-tier clientele, such as PwC, Societe Generale, NTT Data, and the United Nations, leverage the solution to be pioneers of their industry in utilizing VR offices to reimagine work. The 'New Realities - New Productivity' update will unlock further uptake of VR offices and enable enterprises to explore new ways of working, new possibilities of value generation, and new frontiers of employee satisfaction via flexibility and inclusion.
"As a company, our mission is to transform the way we work," said Mr. Fleischmann. "We have been proud to see our clients leverage their VR offices in increasing number of ways to improve productivity and generate significant value already in the early days of VR collaboration. The arrival of web viewer and workstation unlocks entirely new levels of accessibility and productivity. With these features, I can bring more team members and stakeholders into my VR office and seamlessly collaborate with the improved access to all our materials in our prominent work devices i.e. laptops and PCs. This level of accessibility and interoperability further tears down the barriers to VR collaboration. Coupled with the realism of Arthur's industry-leading photo-realistic avatars, we will enable our enterprise clients to be at the forefront of innovation and craft a better way of working. In today's digital world, forcing employees back into physical offices should not be necessary, significant business travel should not be necessary, and adapting our whole lives around the location of our work opportunities should not be necessary. The 'New Realities - New Productivity' update will help us make VR collaboration more accessible and unlock another frontier in enabling a future of work that is better and apt for our current world and needs."
Arthur's virtual office is built for enterprises. Alongside the three cornerstone features in the 'New Realities – New Productivity' update, Arthur also expands its integration with other enterprise tools and IT needs. Arthur is announcing the general availability of single sign-on i.e., SSO to benefit enterprises and improve ease of access. Furthermore, Arthur users can now leverage an integration with Microsoft OneDrive to seamlessly access their OneDrive files directly in Arthur.
Here is a summary of the key updates that Arthur announces today:
2d access via the Web viewer: Users can now access Arthur via their browser.
Workstation in VR: Users can now bring their computer screens into Arthur and seamlessly access and transfer materials between VR and their computer.
Full body avatars with expressions: Arthur's solution will now have full body avatars, complete with legs, and have the option of face and eye tracking on compatible devices.
Upgraded backend experience: Enterprises can now use Single Sign-On (SSO) to access Arthur. Portal experience is more efficient than ever. OneDrive integration is here.
Arthur's platform already addresses the needs of a wide variety of global industries, including energy, pharmaceuticals, consulting, insurance, and finance and others. Arthur continues to gain significant traction, with usage continuously increasing. In 2022, enterprise users have spent more time than ever in Arthur. By the end of 2022, the number of active users is more than 2.5 times higher compared to December 2021. This 'New Realities – New Productivity' update offers even more promise for 2023 and beyond.
About Arthur
Arthur is a large-scale virtual office space provider that enables enterprises and their teams to meet, collaborate and manage their work. Its pioneering virtual office platform empowers enterprises to maximize their level of remote productivity and free themselves from geographic and physical constraints. The virtual office solution is used by major organizations like PwC, the United Nations, NTT Data, and Societe Generale and continues expanding its business portfolio across industries. For more information, visit www.arthur.digital.
Photos accompanying this announcement are available at:
https://www.globenewswire.com/NewsRoom/AttachmentNg/a927fa88-1f91-49b8-b1d5-9a132b1d2b9d
https://www.globenewswire.com/NewsRoom/AttachmentNg/393029d6-dfa9-418e-8489-8f6c752f3e95
https://www.globenewswire.com/NewsRoom/AttachmentNg/9c092a04-1e9b-4fc6-98fe-211e5f475a59

Contact
Lakshman Lattipally
Press contact
press@arthur.digital
+1 650-648-6227
LinkedIn: https://www.linkedin.com/company/arthur-technologies
Twitter: https://twitter.com/arthurspaces
Facebook: https://www.facebook.com/ArthurSpaces

For inquiries or corrections to Press Releases, please reach out to GlobeNewswire.