GlobeNewswire
American Corporate Airport Partners and Jefferson County Sign Ground Lease for Aeronautical Development at Rocky Mountain Metropolitan Airport near Denver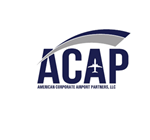 News provided by
American Corporate Airport Partners
Jan 24, 2023, 10:39 AM ET
NEW YORK, Jan. 24, 2023 (GLOBE NEWSWIRE) -- American Corporate Airport Partners (ACAP) has inked a long-term lease with Jefferson County to develop 30 acres for business aviation use at Rocky Mountain Metropolitan Airport (BJC) in Broomfield CO. The airport, just 15 miles north of downtown Denver and 14 miles south of Boulder, is strategically located in the heart of one of the fastest growing metropolitan areas in the country.
Jefferson County Commissioner Tracy Kraft-Tharp expressed her enthusiasm for "responsible airport development that will bring jobs and opportunity to the county's residents and businesses while remaining sensitive to the quality of life of our citizens."
The planned construction of modern hangar and ramp facilities on the airport's southwest side is intended to "accommodate high-end business and industrial aviation tenants such as private charter airlines, maintenance repair organizations (MROs), and corporate users," said Thomas Bosco, ACAP's CEO. "The county's focus," according to BJC's director Paul Anslow, "is to further develop the airport to meet growing demand while using environmentally sound and neighborly best-practices. We are pleased to be working with ACAP, a private developer with an industry track record of success." ACAP designed, financed, constructed, and manages a multi-tenant hangar complex at San Antonio International Airport and is currently building a widebody-capable hangar for lease to Global Crossing Airlines at Fort Lauderdale Hollywood International Airport.
"While executing the BJC ground lease is an exciting and significant first step, ACAP's focus is now to deliver build-to-suit facilities for our tenants on-time and on-budget," added ACAP's Chief Development Officer Ronan Byrne.
The BJC airport project is expected to generate an estimated: 250 temporary construction jobs; 120 permanent, highly skilled, remunerative jobs, such as aircraft technicians, engineers, and trainers; 275 office workers; $5 million in annual labor income; and $12 million in annual sales and economic activity.
About Jefferson County
Located on the western edge of the Denver metro area, Jefferson County is the fourth most populated county in Colorado. With an abundance of natural beauty, safe communities and quality transportation, Jefferson county is an excellent place to live, work and play.
About American Corporate Airport Partners
ACAP was established in 2019 with a $100 million equity commitment from investors. ACAP's mission is to develop, build-to-suit, finance, and manage business, corporate, and industrial aviation facilities at US airports. For further information, please visit ACAP's website at http://www.acapinfra.com or call 646-857-8900.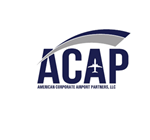 For inquiries or corrections to Press Releases, please reach out to GlobeNewswire.